The Rule of Forty: "Moses"
by Dr. Michael R. Gentry
(Paris Texas)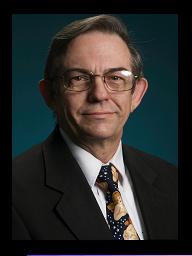 Dr. Michael R. Gentry
The Rule of 40:
"Moses"
Dr. Michael R. Gentry
03.01.2015
Paris Texas 1st Church of the Nazarene
Acts 7:17-37


INTRODUCTION


Moses life is filled with "The Rule of Forty."
1. Forty years in Egypt as Pharaoh's daughter son.
2. Forty years in Midian as a shepherd.
3. Forty years in the wilderness with the nation of Israel.
4. Forty days on Mt. Sinai getting the 10 Commandments.
5. Forty more days on Mt. Sinai making the new set of the 10 Commandments.
6. Forty years for the forty days the spies spent in Canaan after they brought back the bad report (Num. 14:34).

17 "As the time drew near for God to fulfill his promise to Abraham, the number of our people in Egypt greatly increased.
18 Then another king, who knew nothing about Joseph, became ruler of Egypt.
19 He dealt treacherously with our people and oppressed our forefathers by forcing them to throw out their newborn babies so that they would die.


1st Forty Years: LEARNING
(Acts 7:20-28)

20 "At that time Moses was born, and he was no ordinary child. For three months he was cared for in his father's house.

21 When he was placed outside, Pharaoh's daughter took him and brought him up as her own son.
22 Moses was educated in all the wisdom of the Egyptians and was powerful in speech and action.

• "Wisdom of the Egyptians"
For Moses this meant studying Egyptian religion, arithmetic, geometry, poetry, music, medicine, and hieroglyphics. --- Dake's Bible, NT p. 226.
• Josephus the historian wrote, "Moses was the general of the army who defeated the Ethiopians who had invaded Egypt. --- Dake's Bible, NT p.226.
• One historian said, "… of the ten portions of wisdom which came into the world, the Egyptians had nine, and that all the inhabitants of the earth had only the remaining portion."
--- from Adam Clarke's Commentary

• Do you realize that in the world today the USA contains only 4% of the world's populations? But in 2013 and most recent years before that, of all the inventions in the world, the USA consistently develops 95% of the new inventions? --- David Barton, RAMM 2015

23 "When Moses was forty years old; he decided to visit his fellow Israelites.

24 He saw one of them being mistreated by an Egyptian, so he went to his defense and avenged him by killing the Egyptian.
25 Moses thought that his own people would realize that God was using him to rescue them, but they did not.

• He imagined that the divine influence upon him calling Him to deliver Israel had already been made clear to them too.
• This is where Moses had failed to understand the divine mind.
• He was willing to enter the call if the people were willing to act.
• He had much to learn before the people willingly received him as their leader.
• He learned (began learning) that the next day (see vs. 26-28). --- Dake's Bible, NT p.226.

26 The next day Moses came upon two Israelites who were fighting. He tried to reconcile them by saying, 'Men, you are brothers; why do you want to hurt each other?'

27 "But the man who was mistreating the other pushed Moses aside and said, 'Who made you ruler and judge over us?
28 Do you want to kill me as you killed the Egyptian yesterday?'


2nd Forty: LISTENING
(Acts 7:29)

29 When Moses heard this, he fled to Midian, where he settled as a foreigner and had two sons.
• This exposure of his crime made him fear for his life so he fled the country.
• He had already renounced the adoption by Pharaoh's daughter and perhaps had no further standing in Egyptian ruling circles (Hebrews 4:24-26).
• Being rejected by his brethren and having God's word as to what to do, he did not hesitate to flee (Heb. 4:27). --- Dake's Bible, NT. P.226


3rd Forty: LEADER
(Acts 7:30-37)

30 "After forty years had passed, an angel appeared to Moses in the flames of a burning bush in the desert near Mount Sinai. 31 When he saw this, he was amazed at the sight. As he went over to look more closely, he heard the Lord's voice:
32'I am the God of your fathers, the God of Abraham, Isaac and Jacob.' Moses trembled with fear and did not dare to look.

• Names given to God in Exodus 3 …
1)God of Abraham (Ex. 3:6)
2)God of Isaac (Ex. 3:6)
3)God of Jacob (Ex. 3:6)
4)Angel of the Lord (Ex. 3:2)
5)I AM THAT I AM (Ex. 3:14)
6)The Lord God of the Hebrews (Ex. 3:18)
7)The Lord our God (Ex. 3:18)


33 "Then the Lord said to him, 'Take off your sandals; the place where you are standing is holy ground.

See Dake's Bible p.275, "The Effects of God's Presence."
1. The Effect of God's Presence
2. Deep sleep (Gen. 2:21; 15:12)
3. Woe is me! I am undone (Is. 6)
4. I fell on my face (Ez. 1:28; 3:23; 43:3; 44:4)
5. I was afraid (Dan. 8:17)
6. A great quaking fell upon them, so that they fled to hid (Dan. 10:7)
7. There remained no strength in me; for my comeliness was turned into corruption. Then was I in a deep sleep on my face … set me upon my knees and palms of my hands (Dan. 10:8-10)
8. The fell upon their face and were sore afraid (Mt. 17:6)
9. For fear of him the keepers did shake, and became as dead men (Mt. 28:4)
10. Moses trembled, and durst not behold (Acts 7:32)
11. He fell upon the earth… trembling and astonished (Acts 9:4-9)
12. He fell into a trance (Acts 10:10)
13. Came trembling and fell down (Acts 16:29)
14. I exceedingly fear and quake (Heb. 12:21)
15. Fell at His feet as dead (Rev. 1:17; 19:10; 22:8)
16. Fear came upon me and trembling, which made my bones shake (Job 4:14)

34 I have indeed seen the oppression of my people in Egypt. I have heard their groaning and have come down to set them free. Now come, I will send you back to Egypt.'

•"Groaning" (kjv) / "Affliction" (niv) does not mean "sickness" but means "wrongs."
--- Dake's Bible, NT p.227.

Moses makes four excuses:
1. Personal shortcomings (Ex. 3:11)
2. Fears unbelief of the people (Ex. 4:1)
3. Lack of eloquence (Ex. 4:10)
4. Requests some other leader be sent (Ex. 4:13)
--- Thompson Chain #4307a, p.1711

God promises aid:
1. His divine presence (Ex. 3:12)
2. Moses given divine authority (Ex. 3:13-14)
3. Promised divine help (Ex. 4:2-8)
4. Promised human cooperation (Ex. 4:14-16)
--- Thompson Chain #4307a, p.1711
35 "This is the same Moses whom they had rejected with the words, 'Who made you ruler and judge?' He was sent to be their ruler and deliverer by God himself, through the angel who appeared to him in the bush.
36 He led them out of Egypt and did wonders and miraculous signs in Egypt, at the Red Sea and for forty years in the desert.

Ten Plagues Sent
1. Water changed to blood (Ex. 7:14-25)
2. Frogs (Ex. 8:1-15)
3. Gnats (Ex. 8:16-19)
4. Flies (Ex. 8:20-32)
5. On livestock (Ex. 9:1-7)
6. Boils (Ex. 9:8-12)
7. Hail (Ex. 9:13-25)
8. Locusts (Ex. 10:1-20)
9. Darkness (Ex. 10:21-29)
10. Death of Firstborn (Ex. 12:29)
--- Thompson Chain #4307a, p.1711

Parting of the Red Sea

Forty years in the Wilderness

37 "This is that Moses who told the Israelites, 'God will send you a prophet like me from your own people.'
38 He was in the assembly in the desert, with the angel who spoke to him on Mount Sinai, and with our fathers; and he received living words to pass on to us.


CONCLUSION

1. Moses seeks a new vision
• What is a vision? A Vision Statement is a succinct declaration of your ideal future, usually three, five or ten years out. It can express the purpose and values of your organization. It serves as the lighthouse you and your team head towards, aligning you all on the path and the destination.
• Your vision statement is extraordinary because it contains your DREAMS – which hopefully are EXCITING! --- the dot statements from http://howtoliveonpurpose.com/3727/mind/manifest-

So if you need a new vision … why?

a. The vision is completed and there is need for a new one …
1) Joel Osteen and Lakewood Church in Houston Texas
2) Other ministry you know that completed a vision

b. The vision is not working because …
1) Sometimes there is no motivation to achieve
2) You didn't set it properly: time expectations, financial concerns.
3) The Law of Intended Consequences: adverse results.

2. Moses intercedes for the people
a. For the golden calf (Ex. 32:11-14)
b. For idolatry (Ex.32:31-32)
c. At Kadesh Barnea the first time (Num. 14:13-20)

3. Moses prays to God for direction


Notes:

• Unless otherwise noted the biblical text is the NIV.