THE RULE OF LAW VERSUS THE RULE OF POLITICS
by CHARLES ROBEY
(MOODY AL USA)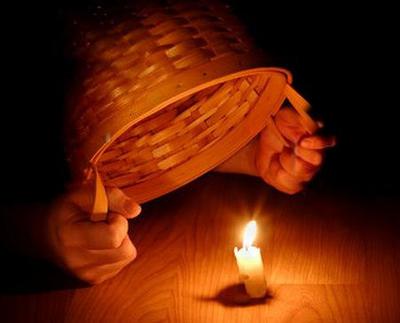 Psalm 2:1-5 "Why do the nations conspire, and the peoples plot in vain? The kings of the earth rise up and the rulers band together against the LORD and against His anointed, saying, "Let us break their chains and throw off their shackles." The One enthroned in heaven laughs; the LORD scoffs at them. He rebukes them in His anger and terrifies them in His wrath, saying, "But as for Me, I have installed My King upon Zion, My holy mountain."

Unless you've been hiding under the proverbial rock, you are probably aware of the upcoming United States Supreme Court Justice vacancy with all its ensuing social media propaganda hype.

Who will be the ruling authority's choice to fill this all-important life position? Will it be a scholar of the rule of law? Or will it be a political student of socialist persuasion?

The Supreme Court of this great Republic of The United States of America should be as its title implies, the supreme and final authority of the rule of law, based exclusively on our country's Constitution.

Undoubtedly, this unknown individual will occupy the halls of justice, as well as the Republic's public opinion for years to come. He or she could, as seems to be happening in today's progressive society, be twisted and lost from the all-important job description, from the rule of law to that of the rule of politics. I for one pray not. The rule of law must never be compromised by those individuals or parties having or hoping to achieve power.

According to Dr. Larry P. Arnn, the president of Hillsdale College, "The framers of the American Constitution combined the best political ideas of the past with innovations in what The Federalist called an improved science of politics: federalism, separation of powers, and checks and balances. Doing so, they created a form of government which had, in the words of James Madison," no model on the face of the earth."

"Because men are not angels, government is necessary. Because no man stands to another as God to man, or as man to beast, government must be based on consent. The moral foundation of the Constitution is in the Declaration of Independence and its principle of equal rights. Under the Constitution, government was to be limited to protecting those rights."

I realize, however, in recent years, America's government seemingly has departed from this great providentially directed Constitution, and the founding intentions of the Framers to become less limited and less secure.

It's high time our great Republic returned to its roots, the original founding rights and privileges.

"We hold these truths to be self-evident. That all men are created equal, that they are endowed by their Creator with certain unalienable Rights, that among these are Life, Liberty, and the pursuit of Happiness - That to secure these rights, Governments are instituted among Men, deriving their just powers from the consent of the governed." (The Declaration of Independence)

A meaningful shift in the way our country is governed depends not on politics but on Scripture (II Timothy 3:16), and not on today's social buzzwords or media headlines. This perceived essence of America's social turmoil must never result in a society that has turned its back on God, including the Supreme Court of the land.

Providence is not only ready but is standing by with a promise and a cure for all our country's wrongs. Again, this includes America's leadership. (II Chronicles 7:14)

In conclusion, the Supreme Court of this great Republic of The United States of America should be as its title implies; the supreme and final authority of the rule of law, based exclusively on the country's Constitution, in conjunction with that of the appeal of the Supreme Judge of the world for the rectitude of all this court's intentions.

Please pray for America's leadership, in this most important Supreme Court decision.

Author's Postscript

We are indeed living in troublesome times. Being an older person, I've never seen anything the likes of America's modern culture. This is a time when, in order to survive, we must remain true to our living Creator, God, family and country, in that order.

On the architrave above the Supreme Court is etched "Equal Justice Under Law." I pray this incision will always remain true to its cause.

We should not be blinded by today's cultural upheavals, and not marginalize the impact these trends are having on faith-based living. We must also realize we are in a spiritual war of many unseen battles. As our enemies, the demonic hosts of Satan are always assembled for mortal combat. (Ephesians 6:12)

My parting prayer. Father God, I'm so unsettled within my spirit that my soul trembles within me. I know you are still our all-powerful, all-knowing Redeemer. I know You still place the just and unjust in authority according to Your perfect will. (Daniel 2:21) I know You reward good and punish evil (Genesis 12:3) with respect to Your people Israel. And I know from personal ongoing experience, that You love and protect Your own. (Galatians 3:26) Thank You for Jesus (John 3:16) and Your Holy Spirit (Romans 8:26) to lead me and guide me into all truth, (John 14:26) in Jesus' name I pray. Amen!