The Scales of Judgment Part 2
by John Lowe
(Laurens SC, USA)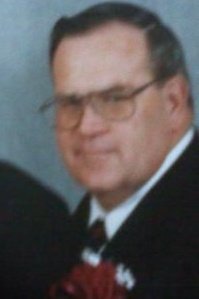 Would each of us put our self in the scale of conscience, and ask, "Is my profession of faith true?"

There are some whose consciences have become so toughened by sin, that they don't work, but I believe that all of us could abide by the results of the test of our own consciences.
Friends, I wish you would get alone in your room, and shut the door, and shut out the world, and then set and review your past life.
Think about what your character is now.
Be honest with yourself.
Bring up everything you can think of that may make you doubt your salvation.

It shouldn't be difficult because we commit enough sins every day to cause us to doubt that we're God's children.
After you have laid out all your sins, ask yourself, "Have I asked God's forgiveness for all these."
But I hope you can say along with me, "I hate sin. But I don't have to carry that heavy burden of sin, because I have trusted in the Savior, for salvation and justification, and I have been born again; I have the life of Jesus in my body."
So call up your conscience; put yourself on the scale, and I pray that the verdict will not be against you-that you will not hear the Lord say, "Thou art weighed in the balance and art found wanting."

And I believe we should all weigh ourselves in the scale of God's word.
Not just in the part where the Ten Commandments are recorded, but let's weigh ourselves in the scale of the gospel. Read about the life of Christ, and as you do, ask yourself if you are conformed to Him, like the true disciple He describes.
See if you have the meekness, and the humility, and the loving spirit that He constantly displayed.
Judge yourself by the Sermon on the Mount.
Read through the epistles to see if you could say like Paul did: "O wretched man that I am! Who shall deliver me from this body of death?"

Have you ever felt like he did?
Have you ever felt that you were the chief of sinners, or that you were less than the least of all Christ's saints?
Could you say as he did, "For me to live is Christ, and to die is gain?"
Friends, if we would put the Bible into the scales, if God's word was a test of our spiritual condition, the very best of us would fail the test, and have to say, "I am weighed in the balances and found wanting."
There is another trial that God may put before us; the trial of Providence.
Some of us have been tried in the scales of adversity, and have not faired too well.

For example, I had a business fail, and that brought hard times on my family.
I have gone through serious surgeries, which brought great stress to my loved ones.
Sierra and I have given ourselves to our Nursing Home Ministry, but there are times when we don't feel qualified to preach, and we doubt that God has really called us to serve Him in this way.
Perhaps you have a child, whom you cry over because their ingratitude has hurt your spirits.
I have a son, who is refusing to talk to me, even though I keep reaching out to him.
But we know what God is doing; He is testing and trying us.
He wants to know if our faith can stand the test.
Remember Job; he was placed on a scale that belonged to Satan.

Job was weighed against afflictions and troubles, which were sent by the devil.
But he could bear them all, and he came out of the scales victorious over all the weight that satanic strength could hurl into the scale.
Is it the same with you?
Can you say, "The Lord gave and the Lord hath taken away, blessed be the name of the Lord?
Can you say, "Though He slay me, yet will I trust Him?"
If you and I are broken in pieces by a little hardship, what will become of us when God gives us a truly hard test?
Ask God to help you come out of these scales because many are weighed in them and have been found wanting.
There's another set of scales, which have proved to be fatal to many of God's children; it is the scales of prosperity.
Many people have endured the hardships of poverty, who could not endure prosperity.

How many have been destroyed by prosperity?
How many have had their minds tarnished by popularity?
The hero worship that crowds give to entertainers and athletes has brought down thousands.
There are many who live humbly and respect God, but if you put them in a mansion they would forget Him.
When they earn their living by the sweat of their brow, they serve the
Lord, but if prosperity comes to them, they lose their religion.
It's not easy to stand the trial of prosperity.
And if you can get out of these scales and still you are faithful to the Lord, thank God that you are not found wanting.
There is also the scale of temptation.
We may appear to be getting along very well, but temptation will check out the faith of many a Christian.
If you have ever been in business for yourself, and especially if it was a small business; there was the temptation to cheat on your taxes.
I have heard men say that they couldn't stay in business if they were honest.
And then the Christian restaurant owner may question whether he can stay in business if he doesn't serve liquor.
There is always the temptation to depart from the high standards of Christianity and to follow the low standards of your fellow businessmen.
Do you think you would be able to say, "How can I be so immoral, and sin against God?"
But perhaps, you have been able to resist temptation, and to say, "Get thee behind me Satan."
How have you stood the test of temptation?
Have you been weighed in the balance, and were you able to say, "I know that it was the Holy Spirit, who kept me from sin when I was tested; He provided a way of escape, and now I know I am truly His. If I ever fall, I know He will lift me up."
Now, I would like to speak about THE LAST GREAT BALANCE.
Time is short for all of us.
You never realize how fast time flies until you are old.
So, very soon life will end, and eternity will begin.
Death is a certainty for every man and woman.
Then, after death, there is the judgment.
The archangel will sound the trumpet, and the dead will rise, to stand on their feet, to confront the God who will be the judge.
Let me, at this moment contemplate the time when I must enter those scales and be weighed once and for all.
Those scales are exact; I may deceive you, but I cannot deceive God.
And whether I want to be weighed in those scales or not, I must go.
God will not take my word for it; that I deserve heaven.
I could bring witnesses with me; my minister and the deacons of my church to be character witnesses for me.
That would be accepted in a civil court, but not to God.
I will have to go into the scales, no matter what others may think of me.
Will I be able to walk up boldly to the scales, knowing whom I have believed, confident that my sins are covered by the blood of Christ, and that I am clothed in the righteousness of Christ; or will I be dragged there, kicking and screaming?
But friends, there is a much more terrible time awaiting those who have rejected Christ.
They may have made a profession of faith, but it wasn't from their hearts.
I can see them on the scales, but what can they say.
The howling of hell will not be sufficient to express their misery.
They are on the scales without Christ, and it won't be long before they are in the jaws of hell, without pity and compassion.
Friends, check the state of your own hearts.
Test yourself, before God tries you; Judge your own hearts, before He judges you.
Don't say that because you are religious that you are all right.
But see yourself as God sees you because after all, that is what you really are.
How terrible it will be for those who are church members, to be cast into hell.
How terrible it will be for those who think they are Christians, but are not, to go from singing hymns in the church to the cursings of the synagogue of Satan.
Hell is a terrible place to think about, especially for those who are religious; they know all about Jesus, but He isn't their Savior.
Jesus will say, "I never knew you," and they will enter hell.
They will enter where multitudes of sinners are tossing on their beds of flame.
They will cry out, "Are you one of us? What is the deacon of the church doing here? Come and set with adulterers and curse God."
The ridicule of hell must be torture itself; professing Christians mocked by those who never professed any religion.
When you go to your rooms today, make sure of your salvation.
Don't be disappointed, and most of all, make sure you don't have to face the destruction and awful vengeance of Almighty God. Get down on your knees and pray; ask God to forgive your sins, and if you haven't done it before, ask Him to save you.
God bless you, for Jesus sake.
Amen.