The Secret of Happiness Part 2
by John Lowe
(Laurens SC, USA)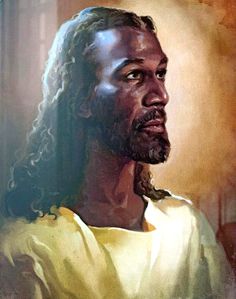 I am Happy Because He Loves Me!
He had sought God's forgiveness, and with his head, believed he had it. But the guilt still plagued him and he hated himself. Every time he looked in the mirror, he couldn't stand what he was seeing. "When he returned home to marry his fiancée, who had faithfully waited for him all those years, his emotional conflicts increased because he still could not accept complete forgiveness....He felt he had no right to be happy. "As A. W. Tozer put it, the young minister was living in the "perpetual penance of regret."


Verses 6 and 7 give: Instruction
Here the psalmist is going to pass along the lesson he learned. Here's what he wrote:

6 For this cause everyone who is godly shall pray to You In a time when You may be found; Surely in a flood of great waters, They shall not come near him.
7 You are my hiding place; You shall preserve me from trouble; You shall surround me with songs of deliverance.

When David refers to the "flood of great waters" I think he is referring to the flood of Noah's time. Noah was in the Ark when the flood came, and the flood that destroyed others simply lifted him up because he was in the Ark. The waters of judgment could not reach Noah.

There is going to be another time of great judgment coming upon the earth, but it will not be a flood of water; it will be fire. What can anyone do at that time? It will be too late for anyone to do anything.

David calls on us to turn to God as he did and to find in Him relief, release, and protection. He depicts God's protection in three ways: it's A hiding place, a place where there is Preservation from trouble, and where we are Surrounded by Songs of Deliverance.

In verses 8-10, David talks about the—The Wisdom of God.

Here the Psalm shifts gears, warning the reader not to be like a horse or mule that requires a bit and bridle. Those who do not want God, who do not care about God, choose the hard way, the way of sin.

This is what David wrote, by the inspiration of the Holy Spirit:

8 I will instruct you and teach you in the way you should go; I will guide you with My eye.
9 Do not be like the horse or like the mule, Which have no understanding, Which must be harnessed with bit and bridle, Else they will not come near you.
10 Many sorrows shall be to the wicked; But he who trusts in the Lord, mercy shall surround him.

You have to be very close to the Lord if you're going to be guided by His eye. But there are many Christians today who don't live in the will of God. They are way out there, yet God will guide
them by His overruling providence, as we learn in the little book of Esther. There He compares the believer who will not be led by God to an old hard-headed mule. It reminds me of the man in Texas who visited his friend who had a little donkey. They hitched it to a wagon hoping to take a ride and visit some mutual friends. Before they got into the wagon, the owner reached into the wagon, took out a two-by-four, and hit the donkey over the head. The man asked his friend, "Why in the world did you do that?" His friend replied, "I do that to get his attention."
Many of us are like that donkey. That's why scripture says, "Do not be like the horse or like the mule, Which has no understanding, Which must be harnessed with bit and bridle, Else they will not come near you.
Verse 11 is the last verse and it—Ends on a High Note
11 Be glad in the Lord and rejoice, you righteous; And shout for joy, all you upright in heart!
Here, the one who groaned under the weight of sin now rejoices and shouts for joy. Why shouldn't he sing and shout praises to God? He has come and taken away our sins, and washed us thoroughly, and given us a new heart. And just think about all those promises in His Word that we have to look forward to. We should be the happiest people on the planet.
Now, I believe there are several lessons in this psalm that God wants us to learn.
Lessons
People today have an incomplete view of repentance. Repentance isn't penance, reparation, or self-punishment. And it isn't just looking inside one's self. True repentance involves admission of guilt, sorrow, remorse, grief, and regret. But it is primarily a turning, a changing, a choice. Forgiveness does not necessarily mean God removes the consequences of our sins.
However, the believer has assurance that God forgives sin. Forgiveness is the removal of sin.
It is lifted. The debt is canceled. All the debt of sin—that is impossible for us to pay off —is forgiven in Christ's work on the Cross. We can have full assurance of that. When we understand forgiveness, we're thankful.
This psalm has a thankful message. There is great joy in forgiveness. The only real happiness is forgiveness from sin. Apart from forgiveness, there's no real joy.
To live in sin is to live in grief. To live in sin is to lose joy. The only real happiness is being forgiven. Everything else is an artificial attempt to dull the pain.
Conclusion:
Sin brings sorrow, confession brings forgiveness, and forgiveness brings joy. How many struggles in our lives are due to sin! Why not confess it? Why not admit to God what He already knows? Why not ask Him this minute? Why not come to the Cross of Jesus Christ?