The Son Redeemed Believers in the Historical Past Part 3 of 3 (series: Lessons on Ephesians)
by John Lowe
(Woodruff, S.C.)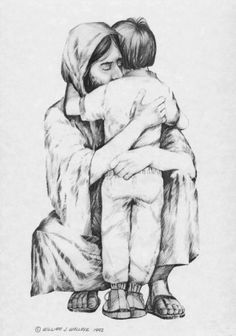 11 In him we were also chosen, having been predestined according to the plan of him who works out everything in conformity with the purpose of his will,


Ephesians 1:11 may be the strongest and most comprehensive statement about God's absolute sovereignty in all the Bible. He is the One who works all things according to the counsel of His will. This is not a user-friendly universe for Luke and everybody else. But Paul is stressing that, whatever the native tendencies of people and things, God works with and through all that happens. The events of history and even of our individual lives are never outside His will and purpose; there are no exceptions.

Jesus is the provider of all spiritual blessings. Verse 11 in the King James Version reads: "in whom also we have obtained an inheritance," suggesting that God has not only imparted to us knowledge of His redemptive purpose but has actually made us heirs of its blessings. The Greek word for "inheritance" suggests that we have an allotment. In other words, in Jesus we are allotted an eternal inheritance. Paul is speaking here of us who were outcasts, aliens from the commonwealth of Israel, stripped of all the promises and the covenants, deserving nothing, without God and without hope. "We in Christ are heirs of God, and Joint heirs with Christ" (Romans 8:17). In Jesus, "all things are yours" (1 Corinthians 3:21-23). What a boundless inheritance! The person who is born again has at his disposal all that heaven affords. There is probably an allusion to the experience of Israel in obtaining an inheritance in the Promised Land. Just as each Israelite had his share of that inheritance, so each believer becomes a partaker of the heavenly inheritance which Christ has secured for His people. Understood in this manner, the thought of the passage is quite similar to that in Colossians 1:12: "The Father . . . Hath made us meet to be partakers of the inheritance of the saints in light."

However, nearly all recent interpreters favor the translation of verse 11 found in the American Standard Version: "in whom also we were made a heritage." According to this reading, the teaching is not that believers obtain an inheritance (though this statement, of course, is true), but rather that they themselves become God's heritage. The allusion is to Israel's peculiar relation to God. Deuteronomy 32:9 declares that "the Lord's portion is his people; Jacob is the lot of his inheritance." Paul sees the spiritual counterpart of this idea in the relation of Christians to God. They are now God's special possession; they are his chosen people. He accepts us with Joy because of what Christ did for us. When you feel that your life isn't
worth much to anyone, remember that you are a special gift in God's eyes, a precious present that brings Him great Joy.
12 in order that we, who were the first to put our hope in Christ, might be for the praise of his glory.
God's aim in making believers his possession is expressed by the words, "that we . . . might be for the praise of his glory." It is not that believers might take pride in their position and boast of their special privileges. (Israel had made this mistake in interpreting their relation to God and His purpose.) The aim is rather to the end that, through believers, God's glory might come to be seen and adored.
God does not exist to satisfy the whim and wish of the believer. The believer exists for the glory of God. When the believer is in the center of the will of God, he is living a life of fullness and of satisfaction and of joy. That will deliver you from the hands of psychologists, my friend. But when you are not in the will of God, there is trouble brewing for you. Living in God's will and purpose adds meaning to life. God will be able throughout the endless ages of eternity future to point to you and me and say, "Look at them, they weren't worth saving but I loved them and I save them." That is the thing which gives worth and standing and dignity and purpose and joy and glory to life. We exist today to the praise of His Glory and that is enough.
Observe the words, "we, who . . . put our hope in Christ." These words suggest that in verses 11-12 Paul had especially in mind Jewish believers whose hope was fixed on the Messiah before He came, and "who accepted Him when He appeared either immediately (like the original disciples) or after an interval (like Paul himself)." The conversion of Jews who before hoped in the Messiah was thus the first stage in the realization of God's purpose to bring all the subjects of redemption into one harmonious body (1:10). The second stage is implied in verses 13-14, where Paul shows that Gentile Christians ("ye also," v. 13) are included in that same comprehensive purpose.
Special Notes:
1
Despensation: The method or scheme according to which God carries out his purposes towards men is called a dispensation. There are usually reckoned three dispensations, the Patriarchal, the Mosaic or Jewish, and the Christian. These were so many stages in God's unfolding of his purpose of grace toward men. (Easton's Bible Dictionary)
2
"And hath put all things under his feet, and gave him to be the head over all things to the church" (Ephesians 1:22)