The Story of Achan Part 2
by John Lowe
(Laurens SC, USA)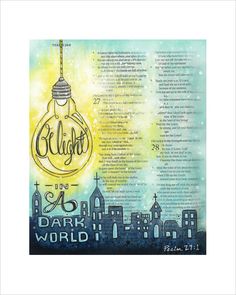 The Lord said in verse 11—

11 Israel hath sinned, and they have also transgressed my covenant which I commanded them: for they have even taken of the accursed thing, and have also stolen, and dissembled also (used deception), and they have put it even among their own stuff.
God told Joshua that the main cause of the defeat at Ai was that—"Israel hath sinned."
Joshua didn't know that Israel had sinned.
Notice that God said the people had sinned although later He accused one man and his family.
We know that sin is always at the root of spiritual failures.
But Joshua didn't have the spiritual discernment that was in the early church.
When Ananias and Sapphira lied about their property in Acts 5, the Holy Spirit brought it out immediately.
The early church was very sensitive to sin, and the story of this couple shows that we should deal with sin ASAP.
God told His people not to take the things that belonged to Him, and then He gave them a list of those things.
By stealing God's possessions they had broken the covenant they had made with Him.
In verse 12, He tells Israel that they must get those things back or He won't help them anymore.
12 Therefore the children of Israel could not stand before their enemies, but turned their backs before their enemies, because they were accursed: neither will I be with you anymore, except ye destroy the accursed from among you
God told Joshua that sin was in the camp and he would have to deal with it.
He said, "That is why you lost the battle."
Someone had taken that which belonged to God, and unless they found out who the culprit was and punished him, He would leave them.
In the Lord's eyes, all Israel had sinned, therefore He said, "Sanctify the people. "
Joshua, in turn, told the people to sanctify themselves for the next day, when they were to present themselves to God.
What do you think they did to sanctify themselves—(Pray or made animal sacrifices?)
The Lord told Joshua, "In the morning you must present yourselves by tribes, and the Lord will point out the tribe to which the guilty man belongs. That tribe must come forward with its clans, and the Lord will point out the guilty clan. That clan will then come forward, and the Lord will point out the guilty family. Finally, each member of the guilty family must come one by one. The one who has stolen what was set apart for God will himself be burned with fire, along with everything he has, for he has broken the covenant of the Lord and has done a horrible thing in Israel."
Here God gives them detailed instructions on what they are to do to find the guilty party.

BEGINNING WITH VERSE 16, WE ARE TOLD ABOUT THE SELECTION PROCESS
16 So Joshua rose up early in the morning, and brought Israel by their tribes; and the tribe of Judah was taken:
17 And he brought the family of Judah; and he took the family of the Zarhites: and he brought the family of the Zarhites man by man; and Zabdi was taken:
18 And he brought his household man by man; and Achan, the son of Carmi, the son of Zabdi, the son of Zerah, of the tribe of Judah, was taken.
Don't you think the tension mounted as the selection process moved along?
The process by which the offender was discovered is not explained, but by whatever method, God is the One who pointed out the guilty person.
God knew what Achan had done, so when Joshua brought the tribes, then the families, and then the households and had them stand before God, God Himself is the one who pointed them out.
In verse 19 it says—
19 And Joshua said unto Achan, My son, give, I pray thee, glory to the LORD God of Israel, and make confession unto him; and tell me now what thou hast done; hide it not from me.
Joshua asked Achan to confess his sin.
The Hebrews considered even confessing sin to be a form of praising God because when you confess to Him you are acknowledging His holiness.
Joshua used the term "My son".
He didn't seem to have any animosity toward Achan.
The expression, "My son," seems almost to imply a belief that, though Achan must undergo the most severe penalty the law in this world can impose, Joshua hoped that he might be forgiven in the next.
But Achan didn't immediately step forward and confess voluntarily.
That may indicate a lack of repentance on his part, and perhaps on the part of his family as well. But finally, he did admit his sin...
20 And Achan answered Joshua, and said, Indeed I have sinned against the LORD God of Israel, and thus and thus have I done:
21 When I saw among the spoils a goodly Babylonish garment, and two hundred shekels of silver, and a wedge of gold of fifty shekels weight, then I coveted them, and took them; and, behold, they are hid in the earth in the midst of my tent, and the
silver under it.
Although God pointed the finger at Achan, Achan himself needed to confess his sin before the people.
He confessed, "Indeed I have sinned against the LORD God of Israel."
But words don't always indicate genuine repentance and confession.
Pharaoh used similar words, but he returned to attempt to defeat God's purpose for Israel, by not allowing them to leave.
Saul used them, but only after he denied the evidence of his guilt.
Judas used them, and then went out and hanged himself.
Why do you think Achan confessed his sins? Was it because he was caught? Was it out of fear of God? Was he convicted by Joshua's words? Was there another reason? What do you think?
Why didn't Achan's confession bring him God's forgiveness?
The answer could be that the confession came too late—it came only after he was found out, cornered and exposed.
Such a confession doesn't show evidence of real repentance.
Achan confessed and then he told them where the gold, silver, and valuable garment was hidden.
So Joshua sent messengers, and they ran to the tent and everything was right where he said it would be.
They brought it all to Joshua and spread it out on the ground for all of Israel to see.
I believe that Achan's sin and Eve's sin had the same root cause—they coveted—they wanted something that wasn't theirs.
In both cases, the deadliness of sin can be clearly seen.
Jesus taught us that sin begins in the heart with our desires.
24 And Joshua, and all Israel with him, took Achan the son of Zerah, and the silver, and the garment, and the wedge of gold, and his sons, and his daughters, and his oxen, and his asses, and his sheep, and his tent, and all that he had: and they brought them unto the valley of Achor.
25 And Joshua said, Why hast thou troubled us? the LORD shall trouble thee this day. And all Israel stoned him with stones, and burned them with fire, after they had stoned them with stones.
26 And they raised over him a great heap of stones unto this day. So the LORD turned from the fierceness of his anger. Wherefore the name of that place was called, The valley of Achor, unto this day (the day on which this was written).
Was Achan's family punished for his sin?
I can think of some possible reasons.
1. The Israelites believed in corporate guilt. The individual's guilt was also the family's guilt.
2. It could be that even though they didn't participate in the crime, they knew about it and they participated in the cover-up.
3. Perhaps they were being punished for their own sin, "For all have sinned and come short of the glory of God."
4. Perhaps God wanted to teach a lesson; that sin is never private. It does more than hurt us; it hurts those closest to us as well.
5. We aren't told why, but the severity of the punishment shows how much God hates sin.
When we sin, what should we do? Two things—
 Confess it.
 Ask for forgiveness.
The Bible says that if we will do that that God will forgive us and cleanse us from all unrighteousness.
I came across this story of a woman, Marjorie Holmes, who was struggling with some past failures in her life until she got an interesting letter from a friend.
The stationary recounted a recent visit this woman had with her granddaughter when they went to see a plane write messages in the sky.
The young girl loved watching the words being drawn in the air but was puzzled when the letters started disappearing.
She studied the situation for a moment then suddenly blurted out, "Maybe Jesus has an eraser!"
When we find ourselves wrestling with our own failures, we can take comfort in the fact that God is able to erase all of our failures with his remarkable eraser . . . a cross.
As Paul Harvey would say, "Now for the rest of the story."
They attacked Ai a second time with totally different results.
This time they went with the assurance that God would help.
Ironically, this time God allowed the Israelites to take some of the spoils of Ai and keep it for themselves.
So if Achan had been patient he would have received some of the spoils of Ai as a gift from the Lord.
What can we learn from this lesson that would make us better leaders?
1. Leaders must be willing to confront sin and sinners, even from among their own group.
2. Confrontation is never easy, but sometimes it's necessary. It should always be done humbly with the full assurance of our own sins and failures.
3. When we knowingly allow serious sin to go on among us, we share in the guilt. You can find sin in any congregation. Some sins, however, are so serious that if we fail to deal with them we are inviting God's judgment.
I like this quote about good leaders, "Good leaders inspire people to have confidence in them, great leaders inspire people to have confidence in themselves."
Any Questions or comments?
Pray!