The Twelve Men Part 3 of 4
by John Lowe
(Woodruff, S.C.)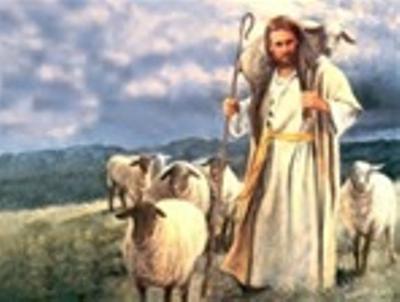 Paul's statement in verse 4 is the critical point. John's "baptism" was a "baptism" of repentance, preparatory to the coming of the Messiah. John's entire role as forerunner was to prepare the people for the Messiah's coming. Paul showed them that John never intended that those he baptized should rest there, but told them that they should believe on Him who should come after him, that is on Christ Jesus. The Messiah had indeed come, and He is Jesus. Thus, to be a true disciple of John was to confess Jesus, for He is the One whom John had heralded. The real deficiency of these 12 or so was not their "baptism." It was much more serious. They failed to recognize Jesus as the One whom John had proclaimed, as the promised Messiah.


The defective answer these twelve men revealed to "Paul" showed just where they stood in relation to "Christ." As Aquila and Priscilla did for Apollos, so "Paul" did for these men—he explained the full gospel of "Christ" to them. They believed at once and followed the Lord in believer's "baptism."


5 When they heard this, they were baptized in the name of the Lord Jesus.
Paul explained that the baptism of "John" had only been a preparatory rite by which people had pledged themselves to improve their lives in anticipation of the coming Messiah in whom they should believe—"To him give all the prophets witness, that through his name whosoever believeth in him shall receive remission of sins" (Acts 10:43, KJV). But the Messiah had now come, offering forgiveness where there was repentance, and blessing where there was belief. No doubt Paul set this out for them in full with proofs from Scripture, but Luke has summed it all up in the two words at the end of verse 4, "Christ Jesus." All that "John" and the prophets had looked forward to had been accomplished in "Jesus."

Unlike Apollos, who had already been instructed in "the way" and who accurately talked about Jesus, this group was totally unacquainted with the Gospel. They knew only John's preparatory message. But John had prepared them well, and they immediately responded to Paul's good news that Christ the Messiah had come; "they were baptized in His name." Paul then laid his hands on them, and they received the Spirit.

What God did through Paul for these twelve men would not be normal for the church today. How do we know? Because it was not repeated. The people who were converted in Ephesus under Paul's ministry all received the gift of the Holy Spirit when they trusted the Savior. Paul makes this clear in Ephesians 1:13-146, and this is the pattern for us today.


6 And when Paul had laid his hands upon them, the Holy Ghost came on them; and they spake with tongues, and prophesied.
These disciples had regarded themselves as Christians and yet were shown not to have a full understanding of the Christian faith. Perhaps for this reason "Paul"placed "his hands on them"to assure them that they were now saved and members in good standing of Christ's church. Perhaps for this reason, too, the outward signs of the Spirit's presence were added in their speaking in "tongues" and prophesying. They needed this tangible evidence that the Holy Spirit now indwelt them, since they had not heard that He had come (v. 2). Read Acts 2:38 and 8:16 and the notes, for more on them being "baptized in the name of the Lord Jesus" (v.5). These men could now speak the Gospel in other languages—in tongues that could be understood. Ephesus
was a multi-lingual city of the Roman Empire. There were many languages spoken there, just as there had been in Jerusalem on the Day of Pentecost. East and West met all along that coast. It was a great city of that day. These men were now able to give the good news of Christ to the entire city. Though we do not now expect miraculous powers, yet all who profess to be the disciples of Christ, should be called on to examine whether they have received the seal of the Holy Ghost, in His sanctifying influences, to the sincerity of their faith.
There is yet another reason why it was necessary for Paul to lay hands on these men before they could receive the Spirit. Keep in mind that this was a special group of men who would help form the nucleus of a great church in Ephesus. By using Paul to convey the gift of the Spirit, God affirmed Paul's apostolic authority and united the Ephesian church to the other churches as well as to the "mother church" in Jerusalem. When Peter and John laid hands on the believing Samaritans, it united them to the Jerusalem church and healed a breach between Jews and Samaritans that had existed for centuries.
Some argue on the basis of this text that the gesture of hand-laying accompanied early Christian baptism. This, however, is the only instance in Acts where hand-laying directly follows baptism; and there is no evidence it was associated with baptism as a regular practice before A.D. 200. In this instance the gesture is closely associated with the disciples receiving the Spirit, much as with the case of the Samaritan disciples in 8:15-17
5
. In both instances, the reality of their experience was demonstrated in an ecstatic manifestation, with this group speaking in tongues and prophesying. As throughout Acts, there is no set pattern. The Spirit came at various times and in various ways. What is consistent is that the Spirit is always a vital part of one's initial commitment to Christ and a mark of every believer.
It was after "the Holy Ghost came on them" that "they spake in tongues, and prophesied." It is not clear from this, whether they began to speak in tongues and prophesy, or that they kept on "speaking and prophesying." These two gifts are fully discussed in 1 Corinthians 12 and 14, which were written from this city.
There can be no doubt that this is an extraordinary and unusual incident, even for apostolic times. It is actually secondary to the whole story of the book of Acts. A contemporary style of writing would probably treat this whole incident as a footnote to the main story. The story of Apollos is certainly interesting and informative, but secondary to the main purpose of the book of Acts, especially at this point, which is more concerned with Paul's missionary activity than those of other people.
How are we to view this particular incident? It only involved a dozen Jews, disciples of John the Baptist, who came into a fuller understanding of the Gospel, embraced it, had hands laid on them apostolically by Paul, and the Holy Spirit came upon them and they spoke in tongues—their heightened emotion expressed itself in ecstatic utterances of praise—for tongues were bestowed, not for edification, but always for adoration. This was not a second blessing, but the first blessing, as the baptism and reception of the Holy Spirit always is. The incident is so minor and unusual we cannot use it as a basis for doctrine and remain true to sound principles of Bible interpretation.