This is the One who improves all life.
by Samuel Williams
(Gladstone,Or. America)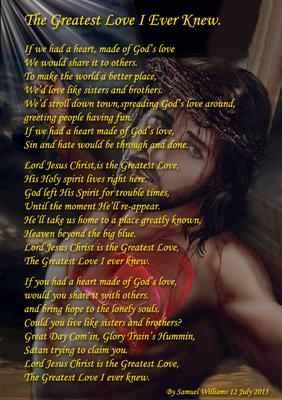 The Creator who loves you.

Join in and write your own page! It's easy to do. How? Simply click here to return to Your Poems.
© 2008-2028 - All rights reserved.

No content on preachology.com may be printed or

copied to any other site without permission.