Three Months in Greece Part 3 of 3
by John Lowe
(Woodruff, S.C.)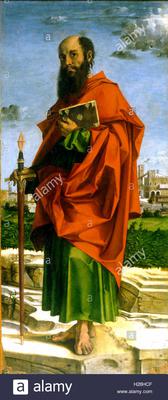 5 These going before tarried for us at Troas.


It is not clear from verse 5 whether this whole company of delegates traveled on to Troas ahead of Paul. "These men" possibly refers only to the Asians Tychicus and Trophimus, who went ahead to their native province to seek a ship for the company to travel to Palestine. Others have suggested that the rest of them went by ship directly to Troas, while Paul made the journey alone by land. In any case, the party divided at some point (probably Philippi, if they were traveling together), with the others going on to Troas and Paul remaining to celebrate the feast of unleavened bread (i.e., The Passover, v. 6) at Philippi.

This is quite a group of men, missionaries, who worked with Paul. I take it that these men had traveled with Paul before. When Paul wanted to have a ministry in a place like Corinth, probably these men would radiate out and had a ministry in the countryside and the small towns. We read in the Epistle to the Colossians about the fact that the Word of God had been made known in that day to the whole world. That sounds unbelievable, but it was true. It was no oratorical gesture. Of course "the whole world" means the Roman world because that was the world of that day. We get some insight here and recognize that there were other people working with the apostles. Acts trace the work of Peter and Paul as the dominant ones—Peter as the Apostle to the Jews and Paul as the Apostle to the Gentiles. What we have here in the book of acts is a very limited account of the missionary work that was going on.

Note that in verse 5, Luke uses the pronoun "us" indicating that Luke has joined Paul at Philippi.



________________________________________

1 Western text: The chief characteristics of Western readings is a fondness for paraphrase. Words, clauses, and even whole sentences are freely changed, omitted or inserted. Sometimes the motive appears to have been harmonization, while at other times it was the enrichment of the narrative by the inclusion of the traditional or apocryphal material. Some readings involve quite trivial alterations for which no special reason can be assigned.