THY KINGDOM GOD
by Ojo Olaojo Samuel
(Ikotun, Lagos, Nigeria)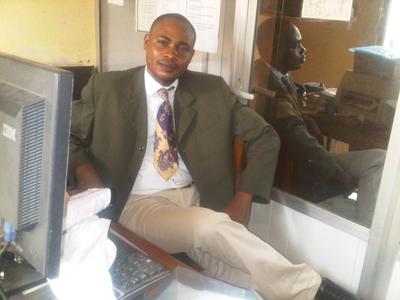 Celestial Church of Christ
Matt6:9; Matt6:33

Making the earth a peaceful & joyful dwelling place it calls for the presence of God; the government of God must be established. How?

HOW DO WE ESTABLISH GOD KINGDOM?
Jesus Christ told us himself the earth needed the ruling of God; He said in Matt6:9 'pray this way, our father in heaven ......"thy kingdom come". Also, going down to vs 33 "seek ye first, the kingdom of God and righteousness, and all others would be added". So the context of this sermon center on the physical establishment of God/godly government in today's political system.

Many of us pray "thy kingdom come",,,, what has been our effort to have the Christ-like Kingdom established on earth? The Kingdom of God not limited to the kingdom of heaven, God kingdom begins on this earth. I am talking to every Christian that dislikes and those shy away from politics.
Jesus did not tell us we wait for God kingdom to come but He said #seek ye first the Kingdom of God..!
How do you seek for this kingdom when you don't even have a love for politics? You can't even pray for your leaders for good governance! Very bad!
How many of us have voters cards? How many of us do vote? I know many will give their excuses.
Christians, generally all people of God should wake up to this call. Power must change hands! The time shall come, and it is here that true leaders shall come from the house of God; they will change kingdom of darkness to kingdom of light! We need people like the Joseph of those days in the land of Egypt. We need people like Esther too.
You, all what you say is politics is a dirty game, politics is demonic, God too knew that but He wanted you to be the change. Bible says arise and shine! Lights are needed where there is darkness, not that place you are sitting.
The Kingdom of God will not come as if the end will come now or as if Jesus himself coming to overthrow or take the seat of/from the president; the kingdom is within us (luke17:20-21), it will be formed by people of God. The kingdom of God on earth is the govt of God by the people of God. We need love to do this; if we love everyone generally and we really want to win the world for Christ we can do it. Like I heard someone saying I will do dat, but until when? TILL WHEN?