TO GAB OR NOT TO JAB-THAT IS THE QUESTION
by CHARLES ROBEY
(MOODY AL USA)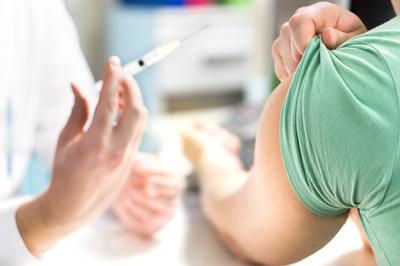 INTRODUCTION (The following introduction is taken in part from the internet)

"The COVID-19 vaccine is being offered to people in order of those most at risk. It is not a legal requirement to have the vaccine and some people may be advised not to have the jab due to other health concerns. There are others who will not have the vaccine because they are worried that there is no data on the long-term consequences of taking it."

"As the vaccines have only been developed in the past few months, it is still too early to report on how long exactly the protection will last. However, the World Health Organization does report that continued research will provide the information we need. The WHO are still learning how resilient this protection is and how long it lasts. There is the added complication of Covid variants and the need for future vaccines to be adapted to deal with these."

"Tens of millions of people have been given a COVID-19 vaccine and reports of serious side effects or allergic reactions, have been very rare. The powers that be state that the vaccine is safe and effective and gives the best protection against the virus."

Realizing of course, all life is a gift from our Creator God. So, what will the future hold? Well again, our future is in the hands of God. The Scripture gives us a subtle hint with respect to this. Yes, an extension of life is surely a mixed blessing.

"The length of our days is seventy years or eighty, if we have the strength; yet their span is but trouble and sorrow, for they quickly pass, and we fly away." (Psalm 90:10)

So, on with our blog entitled :To Jab Or Not To Jab, That Is The Question"

"May the favor of the Lord our God rest on us; establish the work of our hands for us—yes, establish the work of our hands." (Psalm 90:17)

Have you ever noticed that certain expressions, while they have a definite meaning, and we know exactly why we say them, sound ridiculous when you consider the actual words used? One truism that comes to mind is that of hearing it through the grapevine. That's totally ridiculous, grape vines don't talk.

In Mike Rowe's well known best seller "The Way I Heard It" he has put together a collection of real-life stories, essentially the way he heard it. I recommend its reading to all. So, here's the way I heard it, or wrote it.

Have you been keeping up with all the pros and cons with respect to this so-called coronavirus or covid 19 pandemic and its related so-called preventive vaccines? What about these pandemic vaccines? Obviously, there seems to be pros and cons with respect to their uses.

The story is told of a church pastor who happened to visit one of his church parishioners in the hospital. Upon entering her room, his first comment was concerning the many prescription bottles on her bedside table. Her response, "Pastor, it's His will that I be sick." The pastor's response, as he raked all the prescription meds off into the trash basket, " Well then, we don't want to get out of His will now do we?".

My family and I all have taken the required virus vaccines, without any adverse reactions that we currently know about. Afterward, however, much like many others, it seems from information now given by way of social media and television, there may just be injection reactions, unknown to us beforehand.

From my limited layman mind, it seems that certain substances used to stimulate the production of antibodies and provide immunity against this virus within the vaccines may now have certain untested negative results within its antibodies.

(Internet definition of antibodies: a blood protein produced in response to and counteracting a specific antigen. Antibodies combine chemically with substances which the body recognizes as alien, such as bacteria, viruses, and foreign substances in the blood.)

So, knowing what I know now, or have now been explain to me, would I still have gotten the vaccine. And would I have recommended the vaccine to my family?

Respecting the numerous questions and facts proven or otherwise unproven concerning the vaccines risk, based on my age, I would have probably still have risked the jab.

Will I agree to take the various vaccine boaster? Probably not.

CONCLUSION

In conclusion, being older than dirt and twice as gritty, I'm very much concerned about this virus and its many related unproven vaccines. Life itself is an uncertain adjective. The jury is still out on the short term and long-term effects the vaccine may cause.

What I do know is that we are all made in the very image and likeness of our Creator God (Genesis 1:26-27), and that we are all fearfully and wonderfully made. (Psalms 139:14) So my advice, whether you choose the vaccines or not, simply keep on praying.

One thing for sure. I hope and pray the vaccine is not a mandatory requirement in the future. If the vaccine is a mandatory requirement to be able to have a job, be able to move freely, or be able to freely go places, then, it is my opinion, this issue of the vaccine will become more of a socialistic forced culture issue. Again, simply keep on praying.

So, what is the bottom-line of interest here with respect to the possible forced preventive natures of the vaccines? Is it health related? Could it be profit related? Or maybe simply a matter of control by the powers that be? Again, keep on praying.

I really don't think a few covid shots are going to harm, but I don't know for sure. It's kind of like the old tried and true cliché, "All I know is what I read in the papers." Again, keep on praying. Amen and amen!