UNEQUALLY YOKED
by CharlesRobey
(Trussville, AL USA)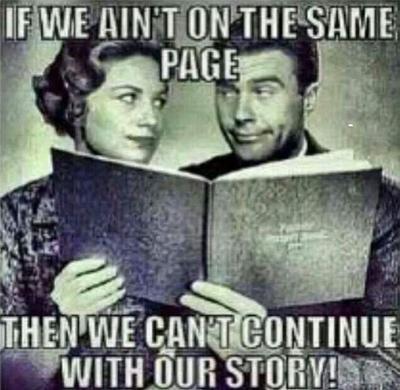 "Can a man take fire in his bosom and his clothes not be burned? Can one go upon hot coals, and his feet not be burned? (Proverbs 6:27-28)


What's wrong with me? I can't go to sleep without getting message dreams. And these dreams appear to be of a spiritual nature. I can't understand. I pay my tithes to charity. I attend church with my relatives on Easter and Christmas. Why, I even attended my nephew's baptism. I really am a good person. I do try hard to keep the "Golden Rule." Oh, I do lose my temper occasionally. But I am really a good person. If these dreams are coming from God, I surely hope He understands I truly try, try to be good. I feel my good will outweigh the bad in the end.

These dreams are about to get the best of me. I even tried preempting sleep with a glass of warm milk, just to settle my nerves. Oh well, I must get some sleep. Tomorrow is Sunday, and my golf game is calling. I must be at my best, to win out.

Wow, what a dream! Yes, I'll surely remember this dream, as I can't seem to shake it. I was walking by one of our local churches when it happened. A wedding ceremony had broken up and the visitors were coming out of the church.

What was so unusual about these people was they were exiting in couples, men, and women. The men were all dressed in dark black and the women in pure white, each pair having contrasting strange inscriptions posted on their clothing. The women had positive notes and the men negative ones.

Some of the wide range of contrasting inscriptions were joyfulness and sadness, peacefulness and frustration, happiness and despair, calmness and anxiety, likely and unlikely, fortunate and unfortunate, forgiving and unforgiving, conforming and nonconforming, noncombatant and combatant, decent and indecent, excusable and inexcusable; just to name a few.

"What does all this mean?" I asked myself. Are these couples really married? If so, surely they must have trouble sharing these opposite feelings with each other. Where did these couples go wrong? Was it in the beginning, or after years of being together? And, if these couples are married, what did they think about the Bible-based wedding vows which they just heard?

So when all these couples had left, I looked up and the pastor was standing at the top of the stairs waving good-bye to all.

"Pastor, pastor, did you see all those oddly dressed couples leaving the church, the ones with the weird dress?" I yelled.

"In fact I did," the pastor replied.

"So, what was it all about?" I questioned.

At that point, the pastor motioned for me to come into the church sanctuary, and have a seat. Then the pastor sat down beside me, and started weeping as he talked. You see my child, people, or at least some of them, may have turned away from God. I happen to know them. In
fact, I married most of them. At one point, they were all on fire for the Gospel. However, over time, the cares of the world seem to have taken its toll."
"Because I love them so, I have even been preaching on the subject of marriage recently, in hopes that all our older married couples would get the message, and draw closer to the God who made them and Who had brought them together."
"My messages center on focusing on the Lord's purpose of renewing our minds. The focus is not on ourselves, but to focus on and to become one with God. (Romans 12:2) As we older couples become more established in marriage, we will think and act more like the mind of Christ. I used the following Scriptures." (Psalm 77:12) (Psalm 119:15-16, 97)
"You see, in (Psalm 19:14) David gave us a wonderful daily reminder to commit to memory, for both parties. I then concluded these sermons by asking all married couples to fill their minds with Scripture and focus on the Lord's commands, promises, and goodness." (Philippines 4:8)
"Has it helped these people?" I ask.
"Well, my son, only God knows the answer to this question. I surely trust and pray that they all take (I John 1:9) to heart and that their marriages will all be saved. Only time will tell. If you are a praying man, please pray for them."
"Truthfully pastor, I really have had no reason for prayer, as all is going well with me. And besides, I'm single and have a lot of living ahead of me, before I even study marriage," I concluded.
I must have said the wrong thing, as the pastor suddenly changed his tune, and started in on me. And his words just seemed to hit me like a ton of bricks. This pastor really seemed to know me. And what is so bizarre, he was right to share (Ephesians 2:8-9) with me. What happened to me then? Well, just visit our little church any given Sunday and ask for Deacon Jones.
And what happened to my weird dreams, you might ask? Well, they just suddenly stopped, with no explanation or answer. And yes, I am now happily married, with my favorite pastor having helped to tie the knot. Amen.
Author's Postscript
In this fictional blog, we see couples who for any number of reasons have been torn apart. When did this happen? Were they unequally yoked from the very beginning, or did the one partner backslide from the faith, so to speak? The blog leaves this one question open to your interpretation.
You see, the Bible is very direct on relationships. Whether dating or married, Christians are not to be unequally yoked with unbelievers. Doing this always causes friction between the two partners. And it always seems that the unbelievers win out over the believers, causing the believers to compromise their faith. A word of warning, don't think you can marry and then change the unbelieving partner. (Amos 3:3) (2 Cor 6:14-17) (Isaiah 52:11)