UNFORGIVENESS & BITTERNESS GO HAND IN HAND (Part 3 of 4)
by Jeff Hagan
(Tacoma, WA, USA)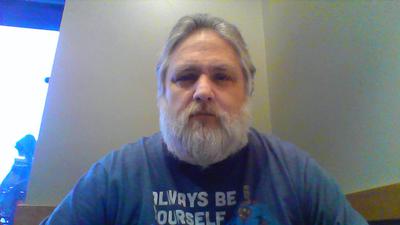 Non-denominational Reformed


Scriptures: Matthew 18:21-22; Luke 6:36-37; 23:34; Romans 6:10; 14:10; Ephesians 4:32; Hebrew 12:15; Genesis 50:19-21

WHAT ABOUT REPEAT OFFENDERS?

At this point you may be asking yourself, "What if the one I have forgiven hurts me again? What if the very same thing happens all over? Will it make what I've done any less real? Obviously, at first it is going to sting. We are sure to feel anger, bitterness, and pain. We will be reminded of how we were hurt in the past (this is a favorite ploy of Satan). It is possible we will even start doubting ourselves, doubting if we were sincere or not when we made the decision to forgive that person.

If this occurs remember that forgiveness is an act of the will. It is something we need to make a concerted effort to do. The initial sincere decision needs to be followed by the "faith walk of forgiveness." Stand firm on the decision to forgive that persona and any other necessary forgiveness that might come about. This is absolutely essential in replacing the deep-seated memories of the pain of the past. New acts can be committed by the same individual that you may need to apply new forgiveness to. This needs to be done without connecting the present pain to the pain that has been caused to you in the past.

An extremely important point to remember is that forgiveness is for us and our well being. It is possible the other person may never change. They may continue in their ignorant ways. That's okay. It is God's business to change people, not ours. "It is our responsibility to be set free from the pressure and weight of an unforgiving attitude."

Matthew 18:21-22, "Then Peter came and said to Him, 'Lord, how often shall my brother sin against me and I forgive him? Up to seven times?' Jesus said to him, 'I do not say to you, up to seven times, but up to seventy times seven."

SIGNS WE HAVE TRULY FORGIVEN:

1. Negative feelings will begin to leave us. When we come across these people in life we will feel our hostility and resentment turn to concern and often times even empathy.
2. We will accept those who have caused us pain without feeling the need to "correct" or "change" them. We will accept them for who they are and even get a better understanding of why they act the way they do.
3. We will gain true concern about the needs of others that will take the place about our concern over what they did to us.

Forgiveness is not easy. As I have repeatedly said throughout this article it is a process. But, a process necessary to live the free, communal life Christ wants us to live. He wants us healthy and in healthy relationships.

If we will commit ourselves and keep our eyes on the One who forgave us in all of our sin, "it will be a liberating force like nothing else we have ever experienced.

A BITTER PILL TO SWALLOW:

Many times bitterness lies beneath the surface of our unwillingness to forgive and be forgiven. It is a destructive force that keeps us from peace and damages relationships. The Bible give us a warning about the root of bitterness:

"See to it that no one comes short of the Grace of God; that no root of bitterness springing up causes trouble, and by it many are defiled" (Hebrews 12:15).

The thing about bitterness is we can hide it from everyone else by letting it out as other characteristics. We do this in several different ways – we express bitterness with anger, gossip and even passion. However, we cannot keep God from seeing our bitterness. Our own bodies turn against us when we remain bitter. Bitterness is never constructive, but it is always destructive.

We have a strong tendency to try and justify bitterness: "I have a right to be bitter. We were both up for the same promotion and he lied to the supervisors about my work habits and ended up getting the job. That is a log more money I could be making and now the bosses seem to be looking over
my shoulder. I can't just smile and act like nothing happened. He hurt me deeply and it has caused problems and I'm not just going to let him get away with it." But we cannot do this! We cannot let bitterness take root in our lives.
The term "root" is used in the above verse and it is interesting because roots bury themselves, they go deep and they need to be fed. Bitterness needs to be fed. We do this with our mixed up idea that we have some kind of "right" to be bitter. The truth is though, as Christ-followers we have no right to feel entitled to bitterness.
If we let bitterness take root in our life, take root in our heart, we virtually give up control of ourselves. We cannot live healthy lives with bitterness, because bitterness will eventually eat away at us from the inside out.
RESULTS OF BITTERNESS
:
It is quite likely that one is not even consciously aware that they are harboring bitter feelings, but the results of bitterness can be subtle or severe, as well as numerous:
One: Physical Ailments – Bitterness is like a machine that runs twenty four hours a day seven days a week. And this machine uses our bodies as fuel. The "bitterness machine" is running when we are asleep, when we are lounging around, when we are visiting friends, etc. It is running all of the time. This is true because bitterness really becomes a lifestyle and an attitude, it is not simply the result of an isolated even. It just keeps on going draining fuel and energy all the while.
It is clear in the medical community and psychological communities that anger, bitterness and other related emotions directly correlate to high blood pressure, heart disease, ulcers, and a host of other physical ailments.
Two: Relationship Problems – Bitterness can emotionally cause paralysis. We may really want to love someone, but we are simply unable to allow ourselves to do so. It is not that we do not want to; we just do not have the ability or to do it. Some parents find themselves wondering why they cannot love their children, and some children wonder why they cannot love their parents. Spouses wonder why they cannot love each other as they should. Deep down this lack of proper emotion can almost always be traced to some type of bitterness that has grown to resentment.
"Bitterness has so many little sprouts to it. Distrust is one of them. Insecurity is another. When the Bible says 'see to it that...no root of bitterness (springs) up," it is because the consequences when they do are vicious and ongoing.
Three: Spiritual Barriers – Bitterness causes much guilt also. You see, we know how we should not fee towards people, and we know God does not like it, yet we continue feeling bitter.
Be honest with yourself. How many of us hang on to little, or big, things that have caused us to feel rejected? How many grown adults today are angry because we do not feel loved? When we reflect on those who have caused us pain or have in some way wronged us, we need to own up to, and deal with, those feelings.
Some of what happened to us may have been a long time ago. In fact, it may have been so long ago that we think any force those feelings may have had on us must have dissipated by now, or are maybe even gone all the way. But, our thoughts remain affected. An unforgiving spirit is an exasperating emotion that none of us can afford to have weighing on our shoulders. (It may be appropriate to read anew the account of Samuel, Saul and David).
It is extremely sad. "Bitter, angry parents often fling verbal javelins at their children, shattering their child's self-esteem, their sense of belonging, their sense of ability. Parents impelled by bitter attitudes can destroy children with their bitterness...". Don't get me wrong, it goes both ways. Who has not heard stories about rebellious teenagers, or bratty children? It may very well be, at least in part, because these strong willed teens and children are acting out from an inner bitterness.