Vampires And Werewolfs?
by Rev Richard A. Kent
(Sullivan, Indiana, USA)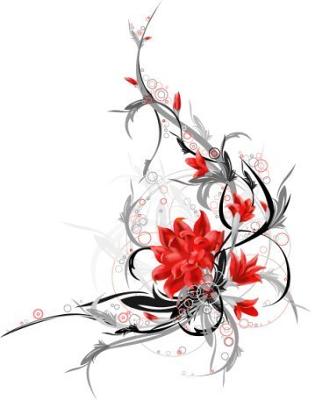 Vampires and Werewolves hold some of the biggest movies on the screen right now. They are tales of honest, good hearted monsters falling in romantic love. With all their strength and power to overcome they have locked the attention of
our youth and Adults alike.

The want of our youth to see and feel something more than a typical day in these little towns, have lead them to lift up these ideas of immortality through even evil means. They would be willing to go so far as to lose their soul to gain power and forever life.

They want to truly believe in that knight in shining armor, that prince that carries them away, burns in the hearts of almost every young girl, and the want to be that knight and prince captivates all young boys.

Why is it that what used to scare folks, now intrigues them? What used to be seen as monsters are now knights and protecting guardians? The answer I believe is simple. The lack of power, integrity and dedication within our church body
has shown that today's body of Christ in the eyes of our children is divided, arrogant, and powerless.

They are seen as vain hypocrites claiming a power and strength that is never seen, but only spoke of. They preach and teach one thing, yet walk another. They scream holiness and deliverance, yet are in bondage themselves. They have no more Godly power than a dead twig off a dyeing tree.

Church, there is a true and real power in God. I know that we have many good, honest and dedicated Christians in our towns, but God is speaking today that they need to be seen, heard, and felt in manner like has not been. Our normal routines of simply Wednesday, and Sunday service is no longer enough to fight off Satan and his little helpers.

The enemy of God is slowly taking our children
with these stories, which we ourselves pay for. Think this is overreacting? Do some research even online and you find that it is not. Our Children know there is more out there than what they see, and if we can't give it to them, they will
go elsewhere to find it. Real men and women of God, this is your call.

Each and every act of tolerance outside of God's will is an open door to Satan. Every lack of action, when it is God's will is a door as well. Do our children see us helping people? Do they see the power of God in us? Do they see us
helping our neighbors, or do we just gossip about them, and leave them to the wolves.

Should we simply give a hand out, or could we do more to give a hand up? I guess the question could be, are we doing our job as the church? Or do we do as many, saying "we will keep you in prayer" and walk away. Maybe God wanted "us" to help them, that's why he sent us.

If we see a need and have the resources to help, but don't, wouldn't that be turning our back on our faith? Our children need to see these things in us. I say again, see them, and not simply hear them.

Church body we need to unite as a unit. Each day another child of God falls victim to the lies of the evil one. Our children need to see us in action. They need to see that the power of God is real. May one of you be the one to step up
today.