We Forgot a Commandment.
by Ajay Pollarine
(Butler, PA United States of America)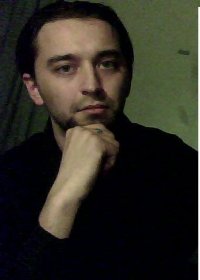 Psalm 46:10(a)
"Be Still, and Know that I am God..."

I was talking to a friend, my Great Grandmother had just died, and while he was telling me he was very sorry to hear for my loss, I blurted out that my only concern was that I didn't know where her soul was.

I said that if she was saved, then great, and I would be glad to see her when I finally came to join her and my savior in Heaven, but I said, if she isn't then I cannot help but feel guilty. I told him that I felt like her blood was on my hands if she was in fact burning in Hell.

He asked me why I thought that way, he said "Isn't it possible that she died and a loving and caring God said 'Ok, you never accepted me but I love you anyways, come join me in paradise.'?"

I stopped for a moment, and smiled slightly at the fact that he was trying to comfort me, but it turned to a frown shortly thereafter. He wasn't just trying to comfort me in my time of grief and guilt. He was trying to comfort himself too.

Now, I know that he is a Christian, and I judge by the way he has talked and walked over the years that Christ is indeed in his heart. But I think that he's lost the message in the din of living on earth.

He believes, yes, but he stopped there.

I'll repeat: He believes, but he stopped there.

That's when the Holy Spirit took me over and told me that I had to remember a commandment that has been left out for convenience sake.

Psalm 46:10(a) says "Be Still, and know that I am God"

It isn't a suggestion, it isn't a polite guide, it's a command. And not just the "Be Still" part, but the afterward part, where he says clearly: "And KNOW that I AM GOD"

So I did some digging, and I found passages in the Gospels where Christ talks about knowing, about Knowing God. In Matthew 23:29 He says that "Ye do err, not KNOWING the scriptures, nor the power of God"

He says earlier in the same gospel
Matt 13:17 "For Verily I say unto you, that many prophets and righteous men have desired to see those things which ye see, and have not seen them and to hear those things which ye hear and have not heard them."

Christ clearly wanted us to Know the things of God, he blesses Peter in chapter 16 because he KNOWS who Jesus is "Thou art the Christ the Son of the living God" (Matt 16:16)

If we took a second we'd realize that it's not enough to believe, sure that is the first step, but it's not the final leg of the race.
Belief gets you in the door. John 6:47 "...He that believeth on me hath everlasting life."

But it should never stop there, Peter went from belief to fully knowing. (Even he messed up later though.)

He fulfilled the command we're given in the Psalms.

He was still, and he Knew that God was in fact God.

I struggled with why this is, and the only thing I can think of is a line written by Stan Lee, creator of comic legend "Spider Man"
"With Great Power, comes Great Responsibility."

Maybe that's the problem, if we stop, and we finally "know" then we're in His power, and with that power, with that freedom, with that "Knowing" we'll be accountable. We will be the servants in the parable with the talents, we will be the husbandmen of the vineyard, we will have to own up to the thing that we "know"
And I think that frightens the living daylights out of us.

So we forget that commandment, or we rearrange it into a nice comforting phrase, and do not get me wrong. It can be comforting, the Bible is all things to all people. It offers us it's wisdom in thousands of ways using the same passages in a myriad of interpretations.

But I think that we've forgotten one of those with this particular one. We forgot that it's more than a comfort, it's most definitely also a command.

"Be Still, and Know that I am God.."