What Are You Looking At?
by Buddy Maynard
(Panama City, FL)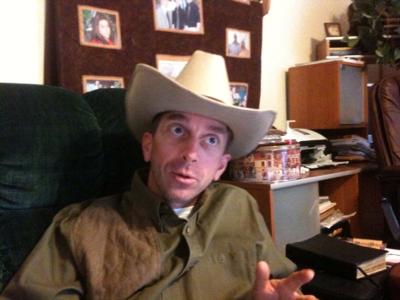 Isaiah 38:14 Like a crane or a swallow, so did I chatter: I did mourn as a dove: mine eyes fail with looking upward: O LORD, I am oppressed; undertake for me.


Matthew 14:19 And he commanded the multitude to sit down on the grass, and took the five loaves, and the two fishes, and looking up to heaven, he blessed, and brake, and gave the loaves to his disciples, and the disciples to the multitude.

Mark 7:34 And looking up to heaven, he sighed, and saith unto him, Ephphatha, that is, Be opened.

Luke 9:16 Then he took the five loaves and the two fishes, and looking up to heaven, he blessed them, and brake, and gave to the disciples to set before the multitude.

Many people today are:

1. Looking at Sinful Booze

Proverbs 23:31-35 Look not thou upon the wine when it is red, when it giveth his colour in the cup, when it moveth itself aright. At the last it biteth like a serpent, and stingeth like an adder. Thine eyes shall behold strange women, and thine heart shall utter perverse things. Yea, thou shalt be as he that lieth down in the midst of the sea, or as he that lieth upon the top of a mast. They have stricken me, shalt thou say, and I was not sick; they have beaten me, and I felt it not: when shall I awake? I will seek it yet again.

2. Looking Stupidly Back

Luke 9:62 And Jesus said unto him, No man, having put his hand to the plough, and looking back, is fit for the kingdom of God.

3. Looking Selfishly Bored

2 Corinthians 4:18 While we look not at the things which are seen, but at the things which are not seen: for the things which are seen are temporal; but the things which are not seen are eternal.

Philippians 2:4 Look not every man on his own things, but every man also on the things of others.

We should be:

1. Looking for the Serious Burning to Come

Hebrews 10:27 But a certain fearful looking for of judgment and fiery indignation, which shall devour the adversaries.

Isaiah 66:24 And they shall go forth, and look upon the carcases of the men that have transgressed against me: for their worm shall not die, neither shall their fire be quenched; and they shall be an abhorring unto all flesh.

2 Peter 3:12 Looking for and hasting unto the coming of the day of God, wherein the heavens being on fire shall be dissolved, and the elements shall melt with fervent heat?

2. Looking at the Savior & his Sanctifying Blood

1 Peter 1:3-12 Blessed be the God and Father of our Lord Jesus Christ, which according to his abundant mercy hath begotten us again unto a lively hope by the resurrection of Jesus Christ from the dead, To an inheritance incorruptible, and undefiled, and that fadeth not away, reserved in heaven for you, Who are kept by the power of God through faith unto salvation ready to be revealed in the last time. Wherein ye greatly rejoice, though now for a season, if need be, ye are in heaviness through manifold temptations: That the trial of your faith, being much more precious than of gold that perisheth, though it be tried with fire, might be found unto praise and honour and glory at the appearing of Jesus Christ: Whom having not seen, ye love; in whom, though now ye see him not, yet believing, ye rejoice with joy unspeakable and full of glory: Receiving the end of your
faith, even the salvation of your souls. Of which salvation the prophets have enquired and searched diligently, who prophesied of the grace that should come unto you: Searching what, or what manner of time the Spirit of Christ which was in them did signify, when it testified beforehand the sufferings of Christ, and the glory that should follow. Unto whom it was revealed, that not unto themselves, but unto us they did minister the things, which are now reported unto you by them that have preached the gospel unto you with the Holy Ghost sent down from heaven; which things the angels desire to look into.
John 1:36 And looking upon Jesus as he walked, he saith, Behold the Lamb of God!
Hebrews 12:2 Looking unto Jesus the author and finisher of our faith; who for the joy that was set before him endured the cross, despising the shame, and is set down at the right hand of the throne of God.
Isaiah 45:22 Look unto me, and be ye saved, all the ends of the earth: for I am God, and there is none else.
Micah 7:7 Therefore I will look unto the LORD; I will wait for the God of my salvation: my God will hear me.
Zechariah 12:10 And I will pour upon the house of David, and upon the inhabitants of Jerusalem, the spirit of grace and of supplications: and they shall look upon me whom they have pierced, and they shall mourn for him, as one mourneth for his only son, and shall be in bitterness for him, as one that is in bitterness for his firstborn.
3. Looking for the Sweet Blessed hope
Titus 2:13 Looking for that blessed hope, and the glorious appearing of the great God and our Saviour Jesus Christ;
Luke 21:28 And when these things begin to come to pass, then look up, and lift up your heads; for your redemption draweth nigh.
Isaiah 33:20 Look upon Zion, the city of our solemnities: thine eyes shall see Jerusalem a quiet habitation, a tabernacle that shall not be taken down; not one of the stakes thereof shall ever be removed, neither shall any of the cords thereof be broken.
Philippians 3:20 For our conversation is in heaven; from whence also we look for the Saviour, the Lord Jesus Christ:
Hebrews 9:28 So Christ was once offered to bear the sins of many; and unto them that look for him shall he appear the second time without sin unto salvation.
4. Looking for the Sealed up Book
Revelation 5:1-14 Look up and read....
2 Peter 3:13-14 Nevertheless we, according to his promise, look for new heavens and a new earth, wherein dwelleth righteousness. Wherefore, beloved, seeing that ye look for such things, be diligent that ye may be found of him in peace, without spot, and blameless.
5. Looking at Your Soul Winning Burden
John 4:35 Say not ye, There are yet four months, and then cometh harvest? behold, I say unto you, Lift up your eyes, and look on the fields; for they are white already to harvest.
6. Looking for the Service of the Brethren
Acts 6:3 Wherefore, brethren, look ye out among you seven men of honest report, full of the Holy Ghost and wisdom, whom we may appoint over this business.
2 John 1:8 Look to yourselves, that we lose not those things which we have wrought, but that we receive a full reward.
7. Looking at Simple, Satisfying Blessings Each Day
Jude 1:21 Keep yourselves in the love of God, looking for the mercy of our Lord Jesus Christ unto eternal life.