What Can I Learn From THE Best-Selling Book
by Josh Hollingsworth
(Bryant , Arkansas)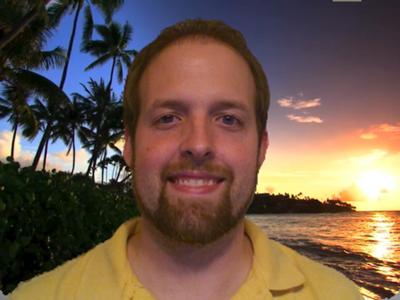 2 Timothy 3:1-17

INTRODUCTION

Everyone has an opinion on books and about reading. Some of you here today are like me and will read just about anything that comes across their path. Some people read for fun, some only for school or self help purposes. Then there are those of you who avoid reading at all cost. If there is a movie of the book or a video describing the contents of the book then you will watch it but forget reading a book.

Since we are talking about books. I have a list of bestsellers and I need your help telling me who wrote each book. If you know the answer just yell it out to me. I'll also give you a list of authors to give you a little bit of help.


The Innocent Man...A. John Grisham

The Audacity of Hope...B. Barack Obama

The Best Life Diet...C. Bob Greene

Charlotte's Web...D. E.B. White

The Book of Mormon...E. Joseph Smith

The Pilgrim's Progress...F. John Bunyan

Harry Potter...G. J.K. Rowling

The Da Vinci Code...H. Dan Brown

The Lord of the Rings...I. J.R.R. Tolkien

Next...J. Michael Crichton

The Late Great Planet Earth...K. Hal Lindsey

Gone With the Wind...L. Mararet Mitchell

Foxe's Book of Martyrs...M. John Foxe

The Common Sense Book of Baby and Child Care...N. Dr. Benjamin Spock

The Catcher in the Rye...O. J.D. Salinger
Did you know that the bestselling book this year is not on this list? Do you know what it is?...(the Bible)
How many books make up the Bible? (66)
(Some questions to think about)
What other books might have come close?
How many Bibles do you own?
Could there be any problems with the Bible being so easy to get?
Ultimately the Author of the Bible is God but he inspired writers to record His revelation to the world.
Some of us could answer who wrote best-selling books but if asked could we answer which writers wrote the individual books of the Bible?
The Bible is not only the best-selling book in history; it is also the best-selling book every year. 91% of American households own at least one Bible, the average is four. Shopping for a Bible can likely be overwhelming given the range of choices.
If we were to go to Mardel's they might ask us: which translation? Hardcover or soft? What color? What size? With or without study notes? All of these choices beg the question: Why is the Bible so important?
Because we can learn important truths from The Bestselling Book.
A little background of 2 Timothy is that it is one of three letters Paul wrote to his co-workers Timothy and Titus.
At the time when Paul wrote the letters to the early churches, false teaching had emerged from within the churches.
Two members and perhaps leaders of the church, taught that the resurrection of believers had already occurred. Paul denounced these and other false teachers who threatened the Church, its message and its mission to spread the gospel.
Paul called the churches to elect exceptional leaders. He encouraged the churches to base their teachings on inspired Scriptures alone. The false teachers evidently based their teachings on some special knowledge they claimed to received from other sources. Only God's Word could direct leaders and members of the Church to follow the right path.
THEME: What Can I Learn From The Best-Selling Book?I. I CAN LEARN WHAT WRONG LIVING IS.


Scripture desribes the characteristics of wrong living.


1. Paul described how people will act in the last days.

NOTE: 2 Timothy 3:1-4



Which of these behaviors are common today? All are Common.

Paul?s list describes extreme godlessness. The list helps believers identify sin as sin.
2. Paul has concern for those who profess to know God but show no evidence of knowing Him.
NOTE: 2 Timothy 3:5


What did Paul mean when he told Timothy to "have nothing to do" with the ungodly? Matt 5:13-16 says to be salt and light to the world. To witness we must reach out to the ungodly, but be careful not to imitate their behavior.

Paul tells Timothy to be careful not to follow their example.
Scripture describes false teachers.
1. False teachers deceive the spiritually weak.
NOTE: 2 Timothy 3:6-9
2. Paul had hope that believers would eventually reject the false teachers.
How can we recognize false teachers? (we must know the truth and then carefully watch their character and teaching).
NOTE: As a phlebotomist or someone who draws blood from people, I see a lot of sick people. When people feel sick they usually will visit their doctor. Their doctor will seek to identify the problem correctly. The doctor attempts to define reality or to determine exactly what is happening.
After identifying the problem, the doctor plans treatment accordingly. For people to get better physically, they must first realize the source of their sickness. The same is true with spiritual sickness, caused by sin.
THEME: What Can I Learn From The Best-Selling Book?
1. I CAN LEARN WHAT WRONG LIVING IS.
II. I CAN LEARN FROM EXAMPLES OF RIGHT LIVING.


Scripture provides examples of right living.


1. Paul?s character was completely opposite of the way people will act in the last days.

NOTE: 2 Timothy 3:10-15

2. Paul upheld his own life and teachings as an example for others to emulate.

NOTE: I Cor 11:1 says, And you should follow my example, just as I follow Christ's.


Right living can lead to persecution.


1. Paul and Jesus state that believers will be persecuted.

NOTE: John 15:20 says, Do you remember what I told you? A servant is not greater than the master. Since they persecuted me, naturally they will persecute you, and if they had listened to me they would listen to you!

2. God will help His children endure persecution and will reward them in heaven.

NOTE: Matt 5:11-12 says, God blesses you when you are mocked and persecuted and lied about because you are my followers. Be happy about it! Be very glad! For a great reward awaits you in heaven, and remember, the ancient prophets were persecuted, too.



According to Open Doors, a group that serves persecuted Christians around the world, today over 200 million Christians worldwide are threatened with interrogation, arrest, or death because of their faith in Christ. Open doors estimates that an additional 200-400 million individuals face discrimination or alienation because they follow Christ.

Jesus Freaks Story?
THEME: What Can I Learn From The Best-Selling Book?
1. I CAN LEARN WHAT WRONG LIVING IS.
2. I CAN LEARN FROM EXAMPLES OF RIGHT LIVING.
III. I CAN LEARN THAT THE BIBLE IS THE PRIMARY TOOL OF MY SPIRITUAL GROWTH.


The Bible is God's Word.


1. The Holy Spirit inspired human authors to record His revelation to us.

NOTE: 2 Timothy 3:16-17

2. The Bible is used in 4 ways.

NOTE: To teach, to rebuke, to correct and to train in righteousness.



Teaching the Bible reveals what Christians should believe and practice.

The Bible convicts or rebukes those fallen to sin.

To correct it disciplines believers.

To train in righteousness it helps us grow spiritually and shows us how to live holy lives.
Scripture is the breath of God.
1. It originated from God alone.
2. Scripture has a purpose.
NOTE: - It teaches believers what to do and what not to do.
- It corrects the wrong and trains believers in what is right.
God's Word Is?
What is an optical illusion?
1. It is a visually perceived image that deceives the mind.
NOTE: Show Optical Illusion Pics?
2. Have you ever been in a situation where your first impression turned out to be wildly misguided?
NOTE: Often our perspective is skewed in difficult situations. We need to look for God?s perspective, and the best way to do that is to spend time in His Word.
THEME: What Can I Learn From The Best-Selling Book?
1. I CAN LEARN WHAT WRONG LIVING IS.
2. I CAN LEARN FROM EXAMPLES OF RIGHT LIVING.
3. I CAN LEARN THAT THE BIBLE IS THE PRIMARY TOOL OF MY SPIRITUAL GROWTH.
CONCLUSION
In conclusion, as we study God?s Word we learn more about who He is. We learn of God?s great love for the people He created, His Son Jesus Christ, His salvation received by faith alone, the gift of His Holy Spirit, the purpose of the Church, and His promises for the future. Through His Word, God teaches us how to live and reveals to us His will.
As the praise team comes, please stand with me with your heads bowed and your eyes closed. I want you to think through some questions with me.
How has your passion for Scripture grown or declined since you first came to know God? What about your understanding of Scripture?
In what ways has your personal relationship with Christ deepened through God?s Word?
If talking to an unbeliever, how would you describe the role of God?s Word in your life? Or in the way you view the world?
Right now as the praise team sings will you pray for yourself and other believers to hold to sound teaching and to guard the truth. Will you pray for God to cause believers to hunger for His Word and understand His truth.
Note from Mark:
Great sermon on the Word of God. I love sermons on the best book of all...the Bible. (By the way, Josh is my son!) Thanks Josh.