What Good Mothers Give Us?
by Buddy Maynard
(Panama City, FL)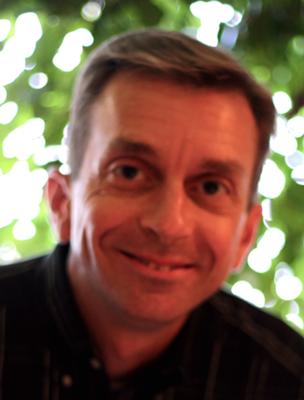 Exodus 1, Psalms 113:9 He maketh the barren woman to keep house, and to be a joyful mother of children. Praise ye the LORD.


The Hebrew midwives were rewarded for fearing God above the Pharoah of Egypt...by fearing God they -
1. Disobeyed a government order
2. Lied to the government when asked why they did it.

Result: God blessed them with houses and children of their own.

1. Good Mothers give us life.
Genesis 3:20 And Adam called his wife's name Eve; because she was the mother of all living.

Ilustrations: The mother who threw away her child in NC…
Another teenage mother who filled her baby with cocaine.

2. Good Mothers give us love.
Titus 2:4 That they may teach the young women to be sober, to love their husbands, to love their children,

Ian MacLaren, that great preacher of the Word of God, once visited a home and found an old Scotch woman standing in her kitchen, weeping. She wiped her eyes with the corner of her apron, and when the minister asked her what was the matter, she confessed, "I have done so little. I am so miserable and unhappy." "Why?" asked MacLaren. "Because I have done so little for Jesus. When I was just a wee girl, the Lord spoke to my heart, and I did want so much to live for Him." "Well, haven't you?" asked the minister.

"Yes, I have lived for Him, but I have done so little. I want to be of some use in His service." "What have you done?" "Nothing. I have washed dishes, cooked three meals a day, taken care of the children, mopped the floor, and mended the clothes. That is all I have done all my life, and I wanted to do somthing for Jesus." The preacher, sitting back in the armchair, looked at her and smiled. "Where are your boys?" he inquired. She had four sons and had named them after Bible personalities.

"Oh, my boys? You know where Mark is. You ordained him yourself before he went to China. Why are you asking? He is there preaching for the Lord." "Where is Luke?" questioned the minister. "Luke? He went out from your own church. Didn't you send him out? I had a letter from him the other day." Then she became happy and excited as she continued. "A revival has broken out on the mission station, and he said they were having a wonderful time in the service of the Lord!"

"Where is Matthew?" "He is with his brother in China. Isn't it fine that the two boys can be working together? I am so happy about that. John came to me the other night--he is my baby and is only nineteen, but he is a great boy. He said, 'Mother, I have been praying and, tonight in my room, the Lord spoke to my heart about going to help my brother in Africa! But don't you cry, Mother. The Lord told me I was to stay here and look after you until you go home to glory.' " The minister looked at her: "And you say your life has been wasted in mopping floors, darning socks, washing dishes, and doing the trivial tasks. I'd like to have your mansion when we are called home! It will be very near the throne."

The Ribbon in the old maple welcoming the prodigal home…

The man stopped at the flower shop to order some flowers to be wired to his mother who lived 200 miles away. As he got out of his car he noticed a girl sitting on the curb sobbing. He asked her what was wrong and she replied: "I wanted to buy a red rose for my mother, but I only have 75 cents and a rose costs $2.00.
The man smiled and said, "Come on in with me. I will buy you a rose for your mother." He placed his FTD order of flowers to his mother and bought a rose for the girl. As they were leaving he offered the girl a ride.

She responded, "Yes, please, if you could. Take me to my mother," and she directed him to a cemetery where she placed the rose on a freshly dug grave.
The man returned to the flower shop, canceled the wire order, picked up the flowers and drove the 200 miles to his mother's home.

3. Good Mothers give us laughs.

4. Good Mothers give us learning.
Proverbs 22:6 Train up a child in the way he should go: and when he is old, he will not depart from it.
1 Timothy 5:14 I will therefore that the younger women marry, bear children, guide the house, give none occasion to the adversary
to speak reproachfully.
A mother who has been very successful in rearing her children recently said: "When my children were young I thought the very best thing I could do for them was to give them myself; so I spared no pains to talk with them, to read to them, to teach them, to pray with them, to be a loving companion and friend to them. I had to neglect my house often. I had no time to indulge myself in many things which I should have liked to do. I was so busy adorning their minds and cultivating their hearts' best affections that I could not adorn their bodies in fine clothes, although I kept them neat and comfortable at all times. I have my reward now.
My sons are ministers of the gospel; my grown-up daughter is a Christian woman. I have plenty of time now to sit down and rest, and plenty of time to keep my house in order, plenty of time to indulge myself, besides going about my Master's business wherever he has need of me. I have a thousand beautiful memories of their childhood to comfort me. Now that they have gone out into the world I have the sweet consciousness of having done all that I could to make them ready for whatever work God calls them to do." How terribly cheated is any mother who throws away that kind of success to indulge in fashionable frivolities!
A mother once wrote to the great evangelist, Gypsy Smith, and told him she had been converted in one of his campaigns. She said, "I believe the Lord wants me to preach the Gospel, but the trouble is I have twelve children to raise. What shall I do?"
The loving Gypsy wrote, "My dear lady, I am happy to hear that you have been saved and feel called to preach. But I am even more delighted to know that God has already provided you with a congregation of twelve." The mother got the point.
When did you stop and thank God for the high calling of motherhood?
5. Good Mothers give us lickings.
Proverbs 29:15 The rod and reproof give wisdom: but a child left to himself bringeth his mother to shame.
A distinguished French officer asked Washington's mother how she managed to rear such a splendid son. She replied, "I taught him to obey."
6. Good Mothers lead us to Jesus.
Are all your thoughts for this life and none for eternity? A young lady of twenty, a child of rich parents, was trained by her mother in all the arts of fashionable life. The daughter was happy amid the flatteries of her admirers, and the mother's pride was satisfied. Soon sickness came, and the minister was called in. He talked of death, judgment, and eternity, and the young lady trembled. In her dying hour, she called for her fine clothes.
They were brought; looking up to her mother, she said, "These have ruined me. You never told me I must die. You taught me that my life in this world was to be happy and to enjoy the vanities of life. What could you mean? You knew I must die and go to judgment. You never told me to read the Bible or go to church unless to make a display of some new clothing. Mother, you have ruined me." A few moments later, she died.
"Is it getting night?" said an old Scottish woman ninety-seven years of age. "Husband," she said, "is it getting night?" And her aged Scottish husband by her side, realizing that she was dying, bent down close to her and said, "Yes, Janet, it is getting night." Her mind was wandering a bit and she thought she was back in the olden days with her loved ones, but he knew that the end was near. She was still a moment, and then said, "Are the boys all in?" "Yes," he said, "the boys are all in, Janet."
The last one had gone home three years before. She was again still a moment more when she said, "I will soon be in." "Yes, Janet, you will soon be in." "And you will soon come too?" she asked. "Yes," he said, "by the grace of God I will soon come too." She reached out her thin hands in order that she might clasp them round his neck and draw him down by her side as she said, "And He will then shut us all in." "All in." I wonder if you can say it--with the boys all in; the girls all in. It is a sad thing to have a boy that is a wanderer, and a girl that is lost.
--J. Wilbur Chapman