What the Bible Says About Things That Accompany Salvation Part 2
by John Lowe
(Laurens SC, USA)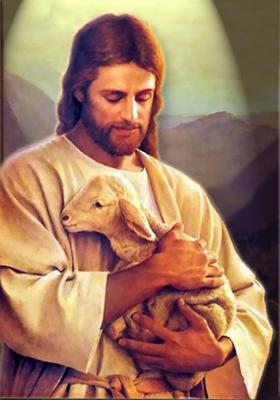 The second gift to accompany our salvation is the awakening of our spiritual appetite (Heb 5:12-14).
In the fifth chapter of Hebrews it says, "Although you should be teachers by this time, you need to have someone teach you again the basic elements of the utterances of God. You need milk, (and) not solid food. Everyone who lives on milk lacks the experience of the word of righteousness, for he is a child. But solid food is for the mature, for those whose faculties are trained by practice to discern good and evil" (Heb 5:12-14).

In this passage, the writer tells us that milk is important for children.
Milk contains certain elements that are necessary to the development of young bodies.
It contributes to the growth and development of the bone structure, making it possible to stand upright and walk.
But there comes a time in our growth development when there must be an addition to the milk diet.
The body needs the strength that comes from meat.
The milk supplied the calcium for the child's teeth, and now the child is equipped to chew meat.
The "meat" represents the solid foods that a child can eat after passing through infancy.
The spiritual similarity is obvious.
During the first stage of our spiritual development, we must have the "milk" of God's Word.
We would choke on the strong "meat" of the Word in the early days of our Christian life.
Before long the "milk" of the Word provides the bone structure and the teeth, and we are ready for the "strong meat" of God's Word.

It is sad that some people have been Christians long enough that they ought to be mature saints and teachers; but instead, they are still little babies, needing someone to burp them.
The truth is that you can't grow apart from the word of God.
I don't care how active you are in the church.
You may be an officer.
You may be on every committee in the church.
You may be a leading elder or deacon.
I don't care who you are or what you are; if you're not studying the Word of God, and if you don't know how to handle it, you are a little baby.
You ought to come on and grow up.
In 1 Corinthians 3:1-2 Paul says, "But I, brethren, could not address you as spiritual men, but as men of the flesh, as babes in Christ. I fed you with milk, not solid food; for you were not ready for it; and even yet you are not ready."
And in 1 Peter 2:1-2 Peter says, "So put away all malice and all guile and insincerity and envy and all slander. Like newborn babes, long for the pure spiritual milk, that by it you may grow up to salvation."

The third gift that we get is a longing for association with God's people (Heb. 10:25; 13: 7, 17).
"Association is referred to three times in the Hebrew letter.
First, the writer appeals to the Hebrews to "not give up meeting together."
We need to study the Word of God together.
God has something for a group that He will not give to one individual.
One of the reasons I like to teach the Word of God is selfish; because God won't let me grow in the Knowledge of His Word unless I share it.
If there is a Bible study available to you be sure to go because there's a blessing there that you can't get when you study by yourself.

Then in this passage, Paul reminds them to remember those who first spoke the Word of God to them.
Finally, he instructs them to obey their leaders and submit
to their authority.
Paul is saying that we are not to stop coming together in Jesus name.
We are to follow the scolding and exhortations of those who God has set over us as teachers and shepherds, and we are to show appreciation and thanksgiving for those whom God uses to speak His Word to us.
Then, in Hebrews 13:1, we are told to, "Let brotherly love continue."
All of us have been brought together into one body, the body of believers.
The cement, Elmer's glue, which holds us together, is love for our brothers and sisters in Christ.
We are not to love like brothers; we are to love because we are brothers.
But, the way some Christians act when they come to God's house is disgraceful; they sow discord and are hurtful and snobbish.
But when Christ is Lord in our lives, we act as magnets and draw those who are lonely and confused.
Gathering with other genuine Christians makes us eager for the Lord's Day to come so that we can be in the Lord's house and fellowship with the people of God forever.
On the other hand, failing to meet together on a regular basis is a symptom of spiritual weakening.
Fourth, we have a determination to adhere to that which is essential for spiritual growth (Heb 4:14; 12:3).
Throughout the letter to the Hebrews, the clearest emphasis falls on faith-not faith simply as "trust," but rather an unwavering loyalty to what has been known, heard, seen, and experienced of God.
It is a quality of faith that holds fast.
That's what Paul wrote about in Hebrews 4:14; He said, "Let us hold fast our profession."
Notice that he did not say, "Let us hold fast to our salvation."
Christ died down here to save us, and He lives up yonder to keep us saved and to enable us to have a good witness.
Some people say, "I can't live the Christian life."
Well, I have news for you.
It's true that you cannot live the Christian life.
We cannot do it in our own strength, but He asks that He might live it through us.
He lives up yonder so that you and I might hold fast to our testimony down here.
How tragic that some Christians are like clouds in the sky, driven by the wind first this way and then the other.
There is no stability in their faith.
Then here is something else that I want you to see--there is a quality of faith that persists.
There come those trying times in all of our lives when we feel like "throwing in the towel."
But true faith persists; It "keeps on keeping on" even in the face of overwhelming difficulties.
Believers can indeed be "down" occasionally, but they must rise again, doggedly and perseveringly.
God gives us the strength to do this.
Paul had some good advice for us in Hebrews 12:3, "Consider him who endured from sinners such hostility against himself, so that you may not grow weary or fainthearted."
Paul is writing to Hebrew believers who had come out of a religion that had a lot of ritual and ceremony, but now he says, "Consider Christ, that is, that He is everything."
He is the temple.
He is the ritual.
He is Christianity.
He is all of it.
Many other things accompany our salvation as well.
But these are basic: assurance, appetite, association, and adherence or perseverance.
Are these things present and operational in your life?
What is the state of your spiritual health?
Are you failing to grow in the faith because these "accompaniments" to your great and free salvation are dormant and out of action in your life?