What the World Needs Now is Love Part 1
by John Lowe
(Laurens SC, USA)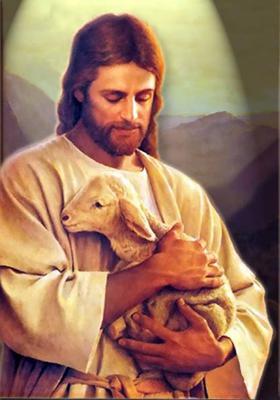 Scripture Reading: Behold what manner of love the Father has bestowed on us, that we should be called children of God! Therefore the world does not know us because it did not know Him. (1 John 3:1)


For this is the message that you heard from the beginning, that we should love one another, not as Cain who was of the wicked one and murdered his brother. And why did he murder him? Because his works were evil and his brother's righteous. Do not marvel, my brethren, if the world hates you. We know that we have passed from death to life because we love the brethren. He who does not love his brother abides in death. Whoever hates his brother is a murderer, and you know that no murderer has eternal life abiding in him. By this, we know love, because He laid down His life for us. And we also ought to lay down our lives for the brethren. But whoever has this world's goods, and sees his brother in need, and shuts up his heart from him, how does the love of God abide in him? My little children, let us not love in word or in tongue, but in deed and in truth. (1 John 3:11-18)

Beloved, let us love one another, for love is of God; and everyone who loves is born of God and knows God. He who does not love does not know God, for God is love. In this, the love of God was manifested toward us, that God has sent His only begotten Son into the world, that we might live through Him. In this is love, not that we loved God, but that He loved us and sent His Son to be the propitiation for our sins. Beloved, if God so loved us, we also ought to love one another. No one has seen God at any time. If we love one another, God abides in us, and His love has been perfected in us. (1 John 4:7-12)

There is a word in this passage that caused me to refer to my Bible Words dictionary; it's propitiation. It says there: Christ is "the propitiation," because by his becoming our substitute and assuming our obligations he expiated (or made amends for) our guilt, covered it, by the vicarious punishment (done or endured by somebody as a substitute for somebody else) which he endured. Now I understand the passage and I hope you do too.
Introduction:

One of our most basic needs is to be loved.
The lyrics of a classic song reflect this worldwide longing—"What the world needs now is love, sweet love, and that's the only thing there's too little of."
God has met this need in Christ.
Because of Jesus a new kind of love is possible and is at work in our world.
The first thing that I want us to do today, is to SEE THE Father's love.
"Behold what manner of love the Father has bestowed on us."

When Martin Luther's translation of the Bible was being printed; a section of type fell to the floor.
The printer's daughter later found the section, which said, "For God so loved the world that he gave."
Excitedly, she showed it to her mother.
Her mother said it didn't make any sense. "Gave what?"
The girl responded, "Oh, Mama, it doesn't matter. If God loves me enough to give me anything, I don't have to be afraid of Him."
Many think of God as harsh, judgmental, or indifferent toward the world.

The truth is, He loves us.
And He loves us just as we are.
God is love.
That is what it says in 1 John 4:8, "Beloved, let us love one another, for love is of God; and everyone who loves is born of God and knows God. He who does not love does not know God, for God is love."
His nature and essence are love, and His will and works primarily love.
Since "God is love," His children who have His nature should also manifest His love, because the children should be like the Father!

Our love for others makes God's love real and visible to them so we can better witness to them about Christ.
There is a story which I am going to pass on to you because I think it demonstrates in a wonderful way the truth that only Christianity reveals the God of love.
Years ago a lady who prided herself on belonging to the intellectual set said to a famous pastor by the name of Harry Ironside, "I have no use for the Bible for religious doctrines, prophesies, and instructions about how I should live. It's enough for me to know that God is love."
"Well," the preacher said, "Do you really know it?"
"Why of course I do,'" she said, "Everybody knows that."
"Do they know it in India," he asked.

"Does that
mother who threw her baby into the holy Ganges to be eaten by crocodiles as a sacrifice for her sins; does she know that God is love?"
"Oh well, they are stupid and superstitious," she replied.
"How about those natives in the jungles of Africa, who bow down to images of wood and stone, and the poor heathen in other countries, do they know that God is love?"
"Perhaps not," she said, "but in a civilized land we all know it."
"But how do we know it? Who told us?"
"I don't understand what you mean," she said, "because I have always known it."
"Let me tell you this," he answered: "no one in the world ever knew it until it was revealed from heaven and recorded in God's word. That's why the Bible is so important; it's the only place where the truth that 'God is love' is found."
If you have seen that God loves you, then you are ready to see the Gift of His love.
So we must answer the question, "How do we know God loves us?"
We know that He loves us because He made His love known by sending "His only begotten Son into the world that we might live through Him."
It is a mystery and miracle that God would send His Son into our world for us.
And it is so wonderful, so amazing, and so incredible that God loved the world, that God loved us first, and that He loved us at all.
What is so extraordinary is not that we loved God, but that he loved us.
He loved us, when we had no love for him, and when we were living in our sin.
Because of His love for us, he gave us his Son to be the propitiation for our sins; consequently to die for us, to die under the law and curse of God, to bear our sins in his own body, to be crucified, to be wounded in his soul, and pierced in his side, to be dead and buried for us.
You only need to look at the cross to behold God's love for us.
Because He loved us, He sent His only beloved Son to suffer the shame and agony of crucifixion.
Because He loved us, He made a bridge across the gulf of sin that separated us from Him.
There is a story I read, about an eight-year-old girl in a Pennsylvania orphanage.
She was painfully shy, unattractive, and generally shunned by the other children.
The orphanage directors regarded her as a problem child.
A rule of the home required the director's approval of any written communication prior to mailing.
One afternoon the girl was seen hiding a letter in the branches of a tree that hung over the wall.
The letter was seized and opened.
It read: "To anybody who finds this: I love you."
Likewise, Our Lord Jesus was driven by a loveless world outside the city wall.
He hung on a cross, a message from God to the world—I love you!
We have seen the love of the Father, so the next thing that I want to show you is THE EXAMPLE OF Christ.
We are to live out our lives following the pattern of Christ's love.
"By this, we know love, because He laid down His life for us. And we also ought to lay down our lives for the brethren" (1 John 3:16.)
How do we know He loves us?
We know because He laid down His life for us.
Just consider the example of Christ; the perfect pattern of His love and of His life.
The way we are to respond to others is to walk in His steps; His love included all people.
This is the real proof that God loves us: He gave His Son to die for us.
That is the standard—He is our example—and John says, therefore, we should be willing to lay down our lives for the brethren.
Until you and I have come up to that high level, we are not exhibiting the love that we should for the brethren.
Jesus faced many "untouchables" in His day.
No one wanted to touch the lepers.
When they went out in public, they cried out "unclean" so that people could avoid them.
But Jesus went out of His way to touch the lepers, and they needed His touch and His love.
The Samaritans were also considered social untouchables.
A Jew would go many miles out of his way to avoid traveling through Samaria; they hated them so much.
But not Jesus; He went to the city of Sychar, in Samaria, to meet with a Samaritan woman, and to give her living water.
And Jesus honored every Samaritan in His parable of the Good Samaritan.
Jesus had fellowship with religious untouchables, people who did not conscientiously keep the law and who were considered to be ceremonially unclean.