What the World Needs Now Is Love Part 2
by John Lowe
(Laurens SC, USA)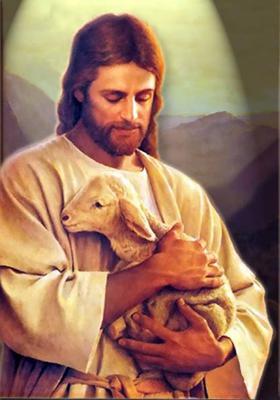 One of the greatest expressions of Jesus' willingness to associate with the most unpopular members of society is the apostle Matthew, who wrote the gospel that bears his name.

Mathew was a publican, which is another name for a tax collector.
They were hated by the Jews because they collected taxes for the Roman's.
They called them "dogs" and if they touched a tax collector they would go home to change their clothes and take a bath.
But Jesus had dinner at Matthews's house and even made him a disciple.

Jesus saw people differently from everyone else.
To Him, everyone was valuable and full of potential.
That kind of love is the pattern for every Christian, for "we also ought to love one another."
Let's all ask ourselves this question, "Can His love be seen in us?"
It must be because love is the evidence of salvation.
If you are born again through faith in Jesus Christ, you have His nature within you.

Since "God is love," His Children, who have His nature, should also display His love.
The children should be like the Father!
Here is something very important.
Our love for others makes God's love real and visible to them, so we can better witness to them abort Christ.
I want to ask another question, "Can we refuse to love those who our eternal God has loved, and who Jesus died for?"
It is easy to love those who love us or who share our values.
That's true whether you are a Christian or not, but to follow Christ's example requires that in love we seek out those in need.

When we do, we will find a "brother."
Christ's example will also lead us to help our brother.
Too often we demand that others change before we show them, love.
But Christ's love for us is not that kind, and if He is our example, we should love everyone and seek to share Christ's love with them.
A Christian's love should extend beyond the Christian brotherhood, to all people.
"If you greet your brethren only," said Jesus in the Sermon on the Mount, "what do you do more than others?"
The Christian is called not only to love his neighbor and his brother but also to love his enemy.
The love of Christ includes everyone, but His love is not gullible or naïve.

If we love God, who is holy, we cannot love the things which are against Christ.
We love sinners but do not love the sin.
"Do not love the world or the things in the world. If anyone loves the world, the love of the Father is not in him. For all that is in the world—the lust of the flesh, the lust of the eyes, and the pride of life—is not of the Father but is of the world. And the world is passing away, and the lust of it; but he who does the will of God abides forever" (1 John 2:15-17).

In these verses, the apostle explains why the love for the world is incompatible with love for God.
Christians who love the world lose the enjoyment
of the Father's love and the desire to do His will.
We overcome the world with God's love and the liars with God's truth.
But what world is John talking about, when he says, "Do not love the world or the things in the world?"
He's not talking about the world of creation; the beautiful earth where beautiful roses and tall trees grow.
The wonderful mountains and the falls and the running streams are not what we are to hate.
Rather, they are something we can admire and relish and enjoy.
And he is not talking about the world of mankind.
We are told that "God so loved the world."
What world?
The world of people, of human beings.
"God so loved the world that He gave His only begotten Son."
Then what world does John mean?
The Greek word for "world" here is kosmos.
It means the world system, the organized system headed by Satan which leaves God out and is actually in opposition to him.
The thing we need to hate today is this thing in the world which is organized against God.
It is part of our world today.
This world is filled with greed, with selfish ambition, with fleshly pleasures, with deceit, with lying and danger.
We are living in a Godless world that is in rebellion against God.
Our contemporary culture is anti-God, and the child of God should not love it.
Christ's love then excludes those things which are against Him and His work to redeem the souls of men.
And His love is also eternal: "he who does the will of God abides forever" (v. 17).
Why don't you work for something which is permanent, something which has stability, and something that is going to last for eternity?
Those who receive Christ by repentance and faith begin to do God's will and become united with his love.
Paul declared that nothing could "separate us from the love of God which is in Christ Jesus our Lord" (Romans 8:39).
The Spirit of God makes the love of God real to us.
The Father is for us, the Son is for us, and the Spirit is for us.
Nothing can separate us from His love.
Is there any reason why we should not be "more than conquerors"?
Since nothing can separate us from the love of God, we can say along with the Hymn writer:
"Blessed assurance, Jesus is mine!
Oh, what a foretaste of glory divine!
Heir of salvation, purchase of God,
Born, of His Spirit, washed in His blood."
Conclusion:
Probably no word in our vocabulary is as misunderstood as love.
We apply it to food and clothing that we like, and to romantic relationships, and even to religious experiences.
A four-year-old girl asked her daddy one day, "Daddy, how do you spell love?"
He told her the four letters, which she proudly printed on the special note to those she loved.
The meaning of love in our lives is infinitely more complex.
But in Christ the true meaning of love is available.
And the world desperately needs this love now.
Can they see love in us?
Amen.