WHEN YOUR LIFE IS IN HIS HAND
by Charles Robey
(Trussville AL)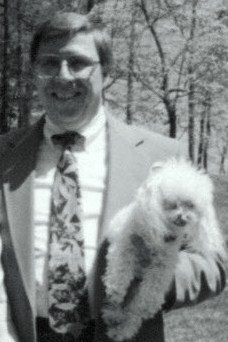 I am the Lord your God. I am holding your hand, so don't be afraid. I am here to help you. (Isaiah 41:13)

I am thankful that God holds my hand,. For you see, if I was holding His hand, I probably would let go, at the sight of the first sinful trouble. But "Praise God" He will never let go. His grace not only saves us but it keeps us, as well.

Praise God, the Father of our Lord Jesus Christ! The Father is a merciful God, who always gives us comfort. (II Corinthians 1:3-4)

There's a Savior in His mercy, who has died at loves command.
Captive soul He longs to free you, His love you still withstand.
By His power He will destroy, Satan's works and give you joy.
And His peace without ally, When your life is in His hands

There's a friend who never changes, Friend to every child of man
Still the same thro endless ages, true to every tribe and clan.
Tho the powers of Hell assail, still Gods power will prevail.
He will never never fail, When your life is in His hand.

There's a guide who never falters, He your way has wisely planned.
Every step will bring you nearer, to that blessed promise land.
And whatever may be the tide, He is always there to guide.
Safely to the other side, When your life is in His hand.