WHERE ARE YOU LORD
by CharlesRobey
(Trussville, AL USA)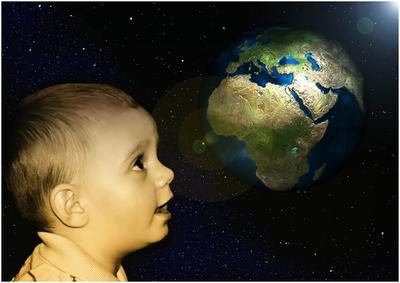 WHERE ARE YOU MY LORD

When I look up into the sky so far
I wonder now just where You are
Are You up on the moon so bright
Are You in those big stars at night
Are You in the white clouds of puff
Are You just in all that nice stuff

When I look at the earth below
I wonder just where You show
Are you are on the big mountains
Are You in the sparkling fountains
Are You in the valleys down so low
Are You in the wind I hear blow

When I look within my troubled life
I wonder about my everyday strife
Are You here in my lonely lost heart
Are You giving comfort never to part
Are You lending me a helping hand
Are You sending me Your angel band

WHERE ARE YOU MY LORD

" Where can I go "from your Spirit? Where can I flee from your presence? If I go up to the heavens, you are there; if I make my bed in the depths, you are there. If I rise on the wings of the dawn, if I settle on the far side of the sea, even there your hand will guide me, your right hand will hold me fast." (Psalm 139:7-10)

(The below excerpt taken from Our Daily Bread, Devotional Bible, Reflections From The Book Of Psalms)

"An atheist was engaged in a public debate with a Christian about the existence of God. To emphasize a point he was making, the atheist wrote these words on a blackboard: "God is nowhere." In rebuttal, the Christian simply split the last word so that the statement read, " God is now here. "

That truth can give us assurance, strength, and comfort each day as we trust in Him.

God is a Spirit and He's present everywhere (Psalm 139:7-10). His ears are always open to our pleas (Psalm 34:15).

"Thank you that you are almighty and always present with me. I know you hear my prayers because you are right here by my side. I am so thankful that I can never get away from your presence. I have your Spirit inside me, and one glorious day I will see you face-to-face!"

Join in and write your own page! It's easy to do. How? Simply click here to return to Charles Robey Sermons.
© 2008-2028 - All rights reserved.

No content on preachology.com may be printed or

copied to any other site without permission.