Where Are You?
by Jonathan Ike
(Badagry, Lagos, Nigeria)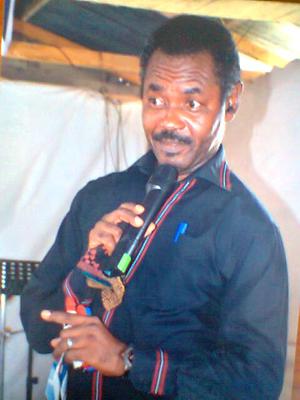 Denomination: Pentecostal.


"Then said he unto the disciples, It is impossible but that offences will come: but woe unto him, through whom they come!" - Luke 17:1 (KJV)

Trials are a part of the Christian's call; part of God's will for us.
Promotion comes after successfully enduring trials: when we prove ourselves on top of the trial; when we go through trials without losing our saltiness, our goodness.
To be on top of the trials, you need to know four things.

(1) Know where you are.
You need to do an honest appraisal or evaluation of what has befallen you.

"Examine yourselves, whether ye be in the faith; prove your own selves." - 2 Cor 13:5a (KJV)

Is it possible you are responsible for what befell you? Could you have done something that led to what situation you are in?

"But let none of you suffer as a murderer, or as a thief, or as an evildoer, or as a busybody in other men's matters." - 1 Peter 4:15 (KJV)

Be honest with yourself.
If you cannot be honest with yourself, you cannot be honest with anyone; not even with God! Self-respect comes from being true to who you are. When you respect yourself others will respect you.
Do not try to be another person or lie to yourself just because you want to avoid being blamed.
Withdraw to the deepest part of you where no man can come: your husband, your wife, your children. A place Jesus would call the "secret place"; and truly examine yourself.

"Stand in awe, and sin not: commune with your own heart upon your bed, and be still." - Psalms 4:4 (KJV)

Sometimes the behaviour of people toward us is actually a reaction to what we have said or done! Clear your conscience!
Repent and ask God's forgiveness, if you find yourself guilty in any way.
If after searching and you find no fault with you, rejoice!

(2) The second thing to know is that a better and greater life is ahead of you!
The sun is always above. After the planted seed has probed it's surrounding with its roots and settled itself (as in confirming that its darkness experience is not its making), it looks up to the Sun!

"I will lift up mine eyes unto the hills, from whence cometh my help. My help cometh from the LORD, which made heaven and earth. He will not suffer thy foot to be moved: he that keepeth thee will not slumber. Behold, he that keepeth Israel shall neither slumber nor sleep. The LORD is thy keeper: the LORD is thy shade upon thy right hand. The sun shall not smite thee by day, nor the moon by night. 7 The LORD shall preserve thee from all evil: he shall preserve thy soul. The LORD shall preserve thy going out and thy coming in from this time forth, and even for evermore " - Psalms 121:1-8 (KJV)

Look up to the Sun of Righteousness! It shall be well! Everything will turn out to your favour!