WHO ARE YOU?
by UKONU ONYINYECHI PHOS
(Lagos,Nigeria)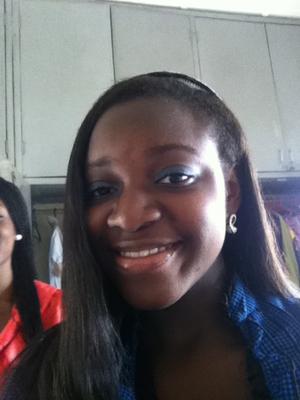 Few years I asked myself that question
Was really a tough one at that time
But managed to come up with something
Yes I remember....
Just one young child with a terrible esteem
Living without a dream
Wanting to just scale through life
Hoping to see just a beam of light
Or would that be too much??
I would think....

But when I met Him He told me I was Phos(the Light of the world)
Not just scaling through life
But had the Powers to life itself
He told me I wasn't one living without a dream
It was all about AS FAR AS YOU CAN SEE

I asked for so many things
He said He had given me all things
I asked for just a little bit of Love and Care
He told me I can never comprehend His love for me
I actually felt I wasn't good enough
He made me understand this...
He handpicked me, He chose me

I don't want everyone to always focus of me
They should just stop stirring
Can't they understand I am too shy..I told Him
He only smiled and said 'You are the Christ they see'
Am not even close to being perfect let alone Holy
He said 'No need to worry, You are my righteousness'
I LOVE YOU SO MUCH JESUS.