Why We Sorrow Not As Others
by Dennis Michelson
(FaithBaptistOH.org)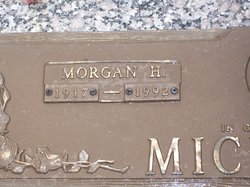 Why We Sorrow Not As Others

1Th 4:13 But I would not have you to be ignorant, brethren, concerning them which are asleep, that ye sorrow not, even as others which have no hope.
1Th 4:14 For if we believe that Jesus died and rose again, even so them also which sleep in Jesus will God bring with him.
1Th 4:15 For this we say unto you by the word of the Lord, that we which are alive and remain unto the coming of the Lord shall not prevent them which are asleep.
1Th 4:16 For the Lord himself shall descend from heaven with a shout, with the voice of the archangel, and with the trump of God: and the dead in Christ shall rise first:
1Th 4:17 Then we which are alive and remain shall be caught up together with them in the clouds, to meet the Lord in the air: and so shall we ever be with the Lord.
1Th 4:18 Wherefore comfort one another with these words.

Psa 116:15 Precious in the sight of the LORD is the death of his saints.

1. PRECIOUS
יקר
yâqâr
yaw-kawr'
From H3365; valuable (objectively or subjectively): - brightness, clear, costly, excellent, fat, honourable women, precious, reputation.

Precious Soul

Psa 49:1 Hear this, all ye people; give ear, all ye inhabitants of the world:
Psa 49:2 Both low and high, rich and poor, together.
Psa 49:3 My mouth shall speak of wisdom; and the meditation of my heart shall be of understanding.
Psa 49:4 I will incline mine ear to a parable: I will open my dark saying upon the harp.
Psa 49:5 Wherefore should I fear in the days of evil, when the iniquity of my heels shall compass me about?
Psa 49:6 They that trust in their wealth, and boast themselves in the multitude of their riches;
Psa 49:7 None of them can by any means redeem his brother, nor give to God a ransom for him:
Psa 49:8 (For the redemption of their soul is precious, and it ceaseth for ever:)
Psa 49:9 That he should still live for ever, and not see corruption.
Psa 49:10 For he seeth that wise men die, likewise the fool and the brutish person perish, and leave their wealth to others.
Psa 49:11 Their inward thought is, that their houses shall continue for ever, and their dwelling places to all generations; they call their lands after their own names.
Psa 49:12 Nevertheless man being in honour abideth not: he is like the beasts that perish.
Psa 49:13 This their way is their folly: yet their posterity approve their sayings. Selah.
Psa 49:14 Like sheep they are laid in the grave; death shall feed on them; and the upright shall have dominion over them in the morning; and their beauty shall consume in the grave from their dwelling.
Psa 49:15 But God will redeem my soul from the power of the grave: for he shall receive me. Selah
Psa 49:8 For the redemption of their soul is precious

,.... Or "heavy" (s); it is, as Jarchi observes, "heavier than their substance": it is too weighty a matter for the richest man in the world to engage in; he is not equal to it; his riches are not an equivalent to the redemption of a soul which has sinned, and which is of more worth than the whole world: "what shall a man give in exchange for his soul?" or another for him? all the substance of his house would be utterly despised. It requires a greater price for the redemption of it than gold and silver, and therefore it is impossible to be obtained by any such means; and which may be the sense of the word here, as Jarchi and Kimchi interpret it; and so it is used for that which is "rare", "difficult", yea, "impossible", not to be found or come at, in 1Sa_3:1. The only price of redemption of the soul is the precious blood of Christ; his life is the ransom price, yea, he himself, 1Pe_1:18, 1Ti_2:6; nor is the redemption of the soul possible upon any other ground;

and it ceaseth for ever; that is, the redemption of the soul; it must have ceased, it could never have been accomplished, had not Christ undertook it and performed it; he has obtained eternal redemption, and in him we have it, and in no other. Or the words may be rendered, "and he ceaseth for ever"; the brother, whose soul or life is to be redeemed, he dies; see Psa_12:1; and dies the second and eternal death, for aught his brother can do for him, with all his riches: or he that attempts to redeem him, "he leaves off for ever" (t); see Psa_36:3; whether he will or not, as Jarchi observes; he ceases from redeeming his brother; he finds he cannot do it; his endeavours are vain and fruitless. Some join and connect these words with the following, "and it ceaseth for ever, that he should still live for ever", &c. that is, it is impossible that such an one by such means should live for ever. Gussetius (u) renders and interprets the words quite to another sense, "but the redemption of their soul shall come": the true redemption price by Christ; and which, being once paid and perfectly done, "ceaseth for ever", and shall never be required more; so that he for whom it is made "shall live for ever", as in Psa_49:9, which is a truly evangelic sense.

Precious Seed

Psa 126:6 He that goeth forth and weepeth, bearing precious seed, shall doubtless come again with rejoicing, bringing his sheaves with him.

Precious Sorrow

Ecc 7:1 A good name is better than precious ointment; and the day of death than the day of one's birth.
Ecc 7:2 It is better to go to the house of mourning, than to go to the house of feasting: for that is the end of all men; and the living will lay it to his heart.
Ecc 7:3 Sorrow is better than laughter: for by the sadness of the countenance the heart is made better.
Ecc 7:4 The heart of the wise is in the house of mourning; but the heart of fools is in the house of mirth

Precious Stones

1Co 3:11 For other foundation can no man lay than that is laid, which is Jesus Christ.
1Co 3:12 Now if any man build upon this foundation gold, silver, precious stones, wood, hay, stubble;
1Co 3:13 Every man's work shall be made manifest: for the day shall declare it, because it shall be revealed by fire; and the fire shall try every man's work of what sort it is.

Precious Suffering

1Pe 1:3 Blessed be the God and Father of our Lord Jesus Christ, which according to his abundant mercy hath begotten us again unto a lively hope by the resurrection of Jesus Christ from the dead,
1Pe 1:4 To an inheritance incorruptible, and undefiled, and that fadeth not away, reserved in heaven for you,
1Pe 1:5 Who are kept by the power of God through faith unto salvation ready to be revealed in the last time.
1Pe 1:6 Wherein ye greatly rejoice, though now for a season, if need be, ye are in heaviness through manifold temptations:
1Pe 1:7 That the trial of your faith, being much more precious than of gold that perisheth, though it be tried with fire, might be found unto praise and honour and glory at the appearing of Jesus Christ:
1Pe 1:8 Whom having not seen, ye love; in whom, though now ye see him not, yet believing, ye rejoice with joy unspeakable and full of glory:
1Pe 1:9 Receiving the end of your faith, even the salvation of your souls.

Precious Substitute

1Pe 1:18 Forasmuch as ye know that ye were not redeemed with corruptible things, as silver and gold, from your vain conversation received by tradition from your fathers;
1Pe 1:19 But with the precious blood of Christ, as of a lamb without blemish and without spot:
1Pe 1:20 Who verily was foreordained before the foundation of the world, but was manifest in these last times for you,
1Pe 1:21 Who by him do believe in God, that raised him up from the dead, and gave him glory; that your faith and hope might be in God
Precious Stone
1Pe 2:4 To whom coming, as unto a living stone, disallowed indeed of men, but chosen of God, and precious,
1Pe 2:5 Ye also, as lively stones, are built up a spiritual house, an holy priesthood, to offer up spiritual sacrifices, acceptable to God by Jesus Christ.
1Pe 2:6 Wherefore also it is contained in the scripture, Behold, I lay in Sion a chief corner stone, elect, precious: and he that believeth on him shall not be confounded.
1Pe 2:7 Unto you therefore which believe he is precious: but unto them which be disobedient, the stone which the builders disallowed, the same is made the head of the corner,
1Pe 2:8 And a stone of stumbling, and a rock of offence, even to them which stumble at the word, being disobedient: whereunto also they were appointed.