Wisdom For the New Year
by Dennis Michelson
(Novelty, Ohio)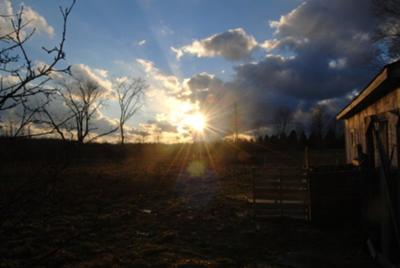 1. Listen Without Interrupting (Proverbs 18:2-3)

A fool hath no delight in understanding, but that his heart may discover itself. He that answereth a matter before he heareth it, it is folly and shame unto him.

2. Speak Without Accusing (James 1:19-20)

Wherefore, my beloved brethren, let every man be swift to hear, slow to speak, slow to wrath: For the wrath of man worketh not the righteousness of God.

3. Give Without Sparing (Proverbs 21:26)

He coveteth greedily all the day long: but the righteous giveth and spareth not.

4. Pray Without Ceasing (Colossians 1:9)

For this cause we also, since the day we heard it, do not cease to pray for you, and to desire that ye might be filled with the knowledge of His will in all wisdom and spiritual understanding.

5. Answer Without Arguing (Proverbs 17:1)

Better is a dry morsel, and quietness therewith, than a house full of sacrifices with strife.

6. Share Without Pretending (Ephesians 4:15)

But speaking the truth in love, may grow up into him in all things, which is the head, even Christ.

7. Enjoy Without Complaint (Philippians 2:14)

Do all things without murmuring or disputing.

8. Trust Without Wavering (I Corinthians 13:7)

Beareth all things, believeth all things, hopeth all things, endureth all things.

9. Forgive Without Punishing (Colossians 3:13)

Forbearing one another, and forgiving one another, if any man have a quarrel against any: even as Christ forgave you, so also do ye.

10. Promise Without Forgetting (Proverbs 13:12)

Hope deferred maketh the heart sick: but when the desire cometh, it is a tree of life.