WONDERFUL TO KNOW
by Charles Robey
(Trussville AL)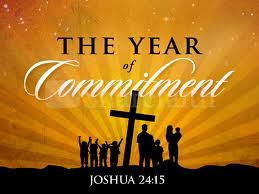 "Are not five sparrows sold for two pennies? Yet not one of them is forgotten in God's sight" (Luke 12:6)So what about you? God cares for you? How much do you care for Him?

Well, the new year is upon us. Where did last year go? It seems only yesterday, that I was hanging up last year's new calendar and wondering what the new year would have in store. In some ways, last year brought misfortunes, but in most ways it was a very good year.

God was faithful to me and my family. And, I praise Him for His understanding, patients and goodness. But most of all, I'm thankful for His forgiveness. For you see, we all are human and humans make mistakes, from time to time. Even humans who have been saved, by the grace of God, through their faith in God's promise.

" For it is by grace you have been saved, through faith—and this is not from yourselves, it is the gift of God—9 not by works, so that no one can boast".( Ephesians 2:8-9)

I am praying that this year will be a much fuller "Christ Like" experience, with a deeper dependants, within in this "ole troubled world" in which we all live, on God's eternal promises.

Isn't it wonderful to know that we have a Heavenly Father who knows and understands us all. Yes, He loves us, even though He knows us. Who else can make that claim.

WONDERFUL TO KNOW
It is wonderful to know, That the father up above
Keeps His eyes upon us all, watches over us with love
Though at times our faith may fail, and our eyes from him may stray
He will not forsake us then, But will keep us all the way.

It is marvelous to trust, In the Saviors matches love
When the hearts of many doubt, and by sin and strife be stirred
Some may say that God is dead, But we know that He still lives
In our hearts He now abides, Joy and love and peach He gives.

I am happy now to know, that my sins are all forgiven.
That my name has been inscribed, in the book of life in Heaven.
When I enter Heavens gates, all my burdens I'll lay down.
At the feet of Christ my Lord, to exchange them for my crown.